New study finds millions more may need statins—but you may not be one of them
Four questions to ask before you start a cholesterol-lowering drug
Published: March 21, 2014 05:00 PM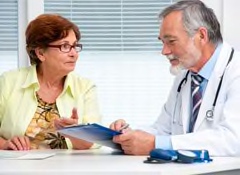 Nearly 13 million more Americans are eligible for cholesterol-lowering statin drugs under new guidelines, according to a recent analysis in the New England Journal of Medicine.
That could prevent an additional 475,000 heart attacks and strokes over a 10-year period, the researchers say—but nearly every man between the age of 60 and 75, and more than half of women in that age group would need to take a statin. But do you need to?
Here are four questions to consider before you make that decision:

Editor's Note:
This article and related materials are made possible by a grant from the state Attorney General Consumer and Prescriber Education Grant Program, which is funded by the multistate settlement of consumer-fraud claims regarding the marketing of the prescription drug Neurontin (gabapentin).