In a first, Frigidaire freezer converts to a refrigerator
Convertible freezer/refrigerator performs well in both modes
Published: March 14, 2014 03:45 PM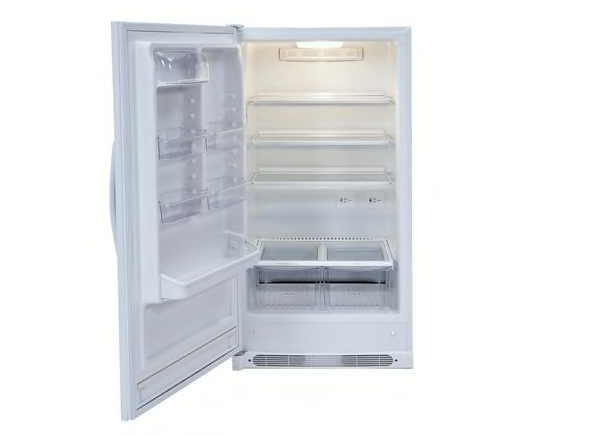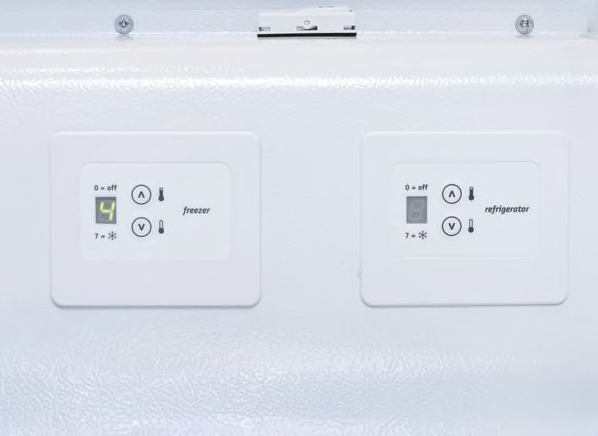 Wouldn't it be great if the stand-alone freezer in your basement could occasionally double as an extra refrigerator—say, to hold catering trays and drinks before a big party? That's the promise of the Frigidaire FKCH17F7HW, the industry's first convertible freezer/refrigerator. And the $770 multi-tasker, with its respectable 12.7 cubic feet of usable capacity, proved adept in both modes in Consumer Reports' tests of freezers and refrigerators.

Like most stand-alone freezers, the Frigidaire FKCH17F7HW has a plain white-box design, though that shouldn't matter since it's meant to sit in a utilitarian part of the home. Its real beauty is in its frost-free operation, and a cooling system design that lets you convert the unit to a refrigerator with the push of a button. In its refrigerator mode, the Frigidaire delivered excellent temperature control and energy efficiency.

We then toggled the unit back to freezer mode and waited about 75 minutes for its internal temperature to reach 0˚ F. As a freezer, the Frigidaire also delivered excellent temperature control, plus it's self-defrosting, so you won't have to periodically do that task by hand. Its noise and ease-of-use scores were just average, though as with its ho-hum looks, those factors shouldn't be a deal breaker if what you want is a solid stand-alone freezer with the unique ability to provide on-demand auxiliary refrigerator space.
—Daniel DiClerico