Top-rated cleaning supplies for spring spruce-ups
Don't throw money away on products that don't get the job done
Published: March 25, 2014 05:00 PM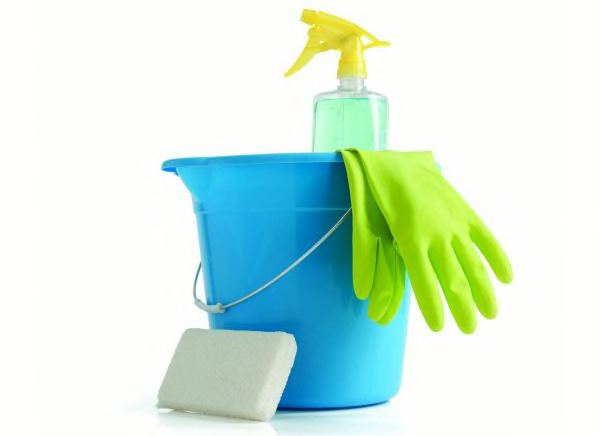 Spring cleaning is enough of a chore without wasting your time and money on subpar products that lose the fight against grime. In Consumer Reports' tests of cleaning supplies we found some that stood up to dirt, dust, stains, and other gunk and some that didn't. Here's the best from our tests of paper towels, all-purpose cleaners, stick vacuums, carpet cleaners, and other items you'll need.

Paper towels
Three out of four of the paper towels recommended by Consumer Reports are made by Bounty. Our top-rated towel, the Bounty DuraTowel, earned excellent scores for absorbency, scrubbing, and wet strength and scored a stunning 96 out of 100 in our tests. But at more than $4.00 per 100 square feet you may want to save it for your tougher cleaning jobs and use the less expensive Bounty ExtraSoft, Bounty Giant, or Viva Choose-a-Size for more routine tasks.
Cleaning tip. Paper towels are great for cleaning up messes in the kitchen or bathroom but avoid using them to dust your furniture or clean your TV screen as they may scratch the surface. Use microfiber cloths instead.

All-purpose cleaners
The smell of Pine-Sol Original cleaner may remind you of your grandmother's house but this oldie is still a goodie and the only all-purpose cleaner to make our recommended list. And at just $2.50 a bottle, it's also a CR Best Buy. Pine-Sol was the only cleaner in our tests that didn't leave streaks behind on a mirrored surface and it was very good at removing soap scum and food soil. None of the spray cleaners we tested measured up to Pine-Sol but if you prefer sprays choose Seventh Generation Natural All-Purpose Cleaner.
Cleaning tip. All-purpose cleaners are good for mopping, washing, and spot-cleaning hard surfaces such as walls, floors, appliances, kitchen cabinets, and countertops. But you may want a specialized cleaner to sanitize the toilet.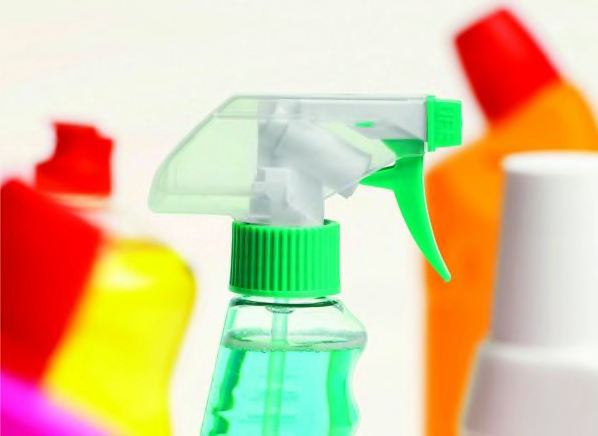 Carpet cleaners
When it comes to dirty carpets, you've got three options—buy a carpet cleaning machine, rent one, or hire a pro. Investing in your own machine may be worth it if you have a lot of carpeting and heavy kid and pet traffic. Our top-scoring carpet cleaner is the Hoover Dual V Steam Vac All Terrain w/ Spin Scrub F7452-900, $270. It was very good at cleaning and left little water behind so the carpet dried more quickly. And it covered a lot of area before having to be refilled. Another model from Hoover and two Bissell carpet cleaners also made the recommended list.
Cleaning tip. Start by thoroughly vacuuming your rug or carpet. And before adding cleaning solution to the carpet cleaner, check the owner's manual. Don't make the cleaning solution any stronger than recommended.

Stick vacuums
Upright vacuums, especially with a bag, are best overall on carpets and canisters are easier to maneuver, particularly on stairs. But if you're doing a lot of cleaning in tight spaces such as under and behind furniture, you may want the lightness and convenience of a stick vacuum. In our tests, the Hoover Platinum LiNX BH50010, $160, was excellent at edges and pet hair and very good at cleaning carpet and bare floors. The Shark Navigator Freestyle SV1106, $140, was excellent at cleaning carpet and pet hair but only so-so at bare floors and edges.
Cleaning tip. No vacuum does every job well so you may want to add to your arsenal and keep an upright for deep carpet cleaning, a canister for the stairs and a stick or handheld vacuum for smaller messes.

Garbage bags
Spring is a good time to purge your home of things you no longer want or need. After all, you don't have to clean anything that you recycle, give away, or throw out. To get started, buy some strong garbage bags. In Consumer Reports tests of 10 tall kitchen bags, Glad Drawstring Stronger with Less Plastic and Hefty The Gripper were the best. We also recommend Glad ForceFlex Tear Resistant Drawstring bags.
Cleaning tip. Don't be too quick to trash your stuff. You can donate used clothing and furniture to thrift stores and recycle many other household goods. To find a list of items you can recyle and where to take them go to Earth911.
—Mary H.J. Farrell