Best 4 all-in-one Cheap printers
These inexpensive models scored well on our ink-usage tests
Published: April 02, 2014 11:00 AM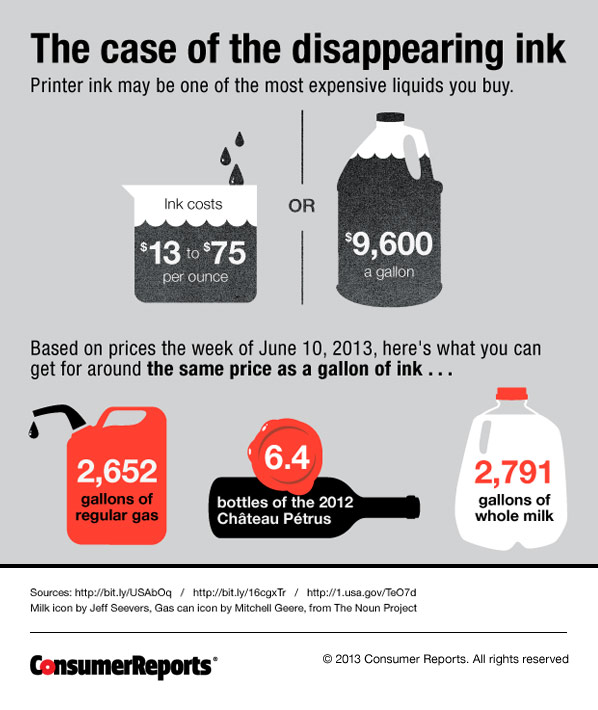 We all know that a picture is worth a thousand words, but what are a thousand words worth? Plenty, when you're talking about the cost of printing them. Reducing the amount of ink used by inkjet printers can save huge sums of money, a resourceful 14-year-old student proved recently. In a paper reporting on his science fair project, Suvir Mirchandani calculated that switching type fonts could trim ink consumption and save his school district as much as $21,000 a year—and save the federal government $136 million annually, according to CNN.
Why is ink so pricey? As with the razor/razor-blade business, manufacturers don't make much on printers. The profit lies in the ink you need to keep buying. So they can offer all-in-one inkjets for as little as $60, but then charge a lot for the ink cartridge.
Changing fonts isn't the only way to save money. Some printers are inherently more frugal than others, so choosing wisely can keep costs down. Our Ratings list the ink cost per month, based on how much ink a printer uses to create a set number of pages of text, photos, and graphics. We also calculate the maintenance ink use rating, which shows how much ink a printer consumes when used intermittently. (Some printers use much more ink than others to clean print heads and for other maintenance chores, typically when the printer is preparing to print after sitting idle for some time.)
Here are four all-in-one inkjet printers we reviewed and recommend that scored well on those two tests. They can save you money in the long haul while still maintaining image quality and performance. And they have reasonable sticker prices, too.
—Terry Sullivan