Are there any good smartphone apps I can use to identify my pills?
Published: April 03, 2014 04:30 PM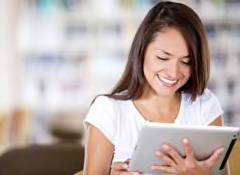 Yes. We reviewed seven apps that can help identify the pills you take, and liked two of them a lot: Drugs.com Pill Identifier and Epocrates Pill ID. The others—CVS/Pharmacy Pill Identifier, iPharmacy Pill Identifier, Pill Finder, Prescription Pill Identifier, and ID My Pill—didn't fare as well.
We tested each app on some common, over-the-counter medicines: generic acetaminophen, Excedrin Extra Strength (acetaminophen, aspirin, and caffeine), Bayer (aspirin), and Advil (ibuprofen). We also used them on four prescription drugs: generic naproxen, Flomax, Celebrex, and generic prednisone. Six apps search for your medicines by each drug's "imprint"—the unique numbers or letters printed on your pill—plus its shape, and color that you select from a menu. The ID My Pill app identifies pills based on a photo you take.
Apps to try
None of the apps were flawless, but Drugs.com and Epocrates, designed for iPhone and iPad, had the best user-experience and the most accurate results. Both apps were easy to use, glitch free, and provided accurate and comprehensive drug information, including dosing instructions, side effects, interactions, and warnings and high-quality pill images. Our one criticism: The two apps returned either incorrect, too many, or no results for the OTC acetaminophen and Excedrin pills.
The Drugs.com app, the user-friendlier of the two, also provided links to relevant news about each drug. And Epocrates, which appears to be geared toward clinicians, offered pricing data from a drug-price comparison website, GoodRx.com. Drugs.com will cost you $1 with no registration required; Epocrates is free, but requires you to create an account.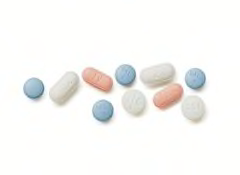 Not so hot
We encountered an inconvenient mix of difficult navigation, pop-up ads, low-quality images, and slow or incorrect results with CVS/Pharmacy Pill Identifier, ID My Pill, iPharmacy, Prescription Pill Finder, and Pill Identifier.
The CVS app was easy to use and returned accurate results for most of our searches. CVS customers have the option to import their prescription data, too. But its pill shape categories from which you choose—bullet, clover, gear, and trapezoid—required some guesswork.
For three of our medication searches, Pill Finder returned far too many possibilities—in one case it returned 201 options—and when we searched for aspirin and Celebrex, it crashed repeatedly. ID My Pill, the most expensive of the apps at $4.99, was easy to use, but only identified one of our pills correctly and returned dozens of incorrect results for the others.
The layout, navigation, and blinking pop-up ads made iPharmacy and Prescription Pill Identifier annoying. That is unfortunate as the latter correctly identified most of our pills.
As good as some of the apps are, if you're uncertain about a pill you or someone you care for is taking, your best course of action is to check with a pharmacist. In the case of generic medications, pills can change in size and color each time you fill the prescription, because pharmacies can change the drugs from different manufacturers every so often. So if you notice a change, ask about it. "If a pharmacist gives you a prescription and you're not familiar with the appearance, ask them to check it again," said Michael R. Cohen, R.Ph., Sc.D., president of the Institute for Safe Medication Practices.
—Ginger Skinner
Editor's Note:
This article and related materials are made possible by a grant from the state Attorney General Consumer and Prescriber Education Grant Program, which is funded by the multistate settlement of consumer-fraud claims regarding the marketing of the prescription drug Neurontin (gabapentin).