Homeopathic medicines recalled due to potential penicillin content
Products may pose life-threatening risk for some users
Published: April 01, 2014 01:00 PM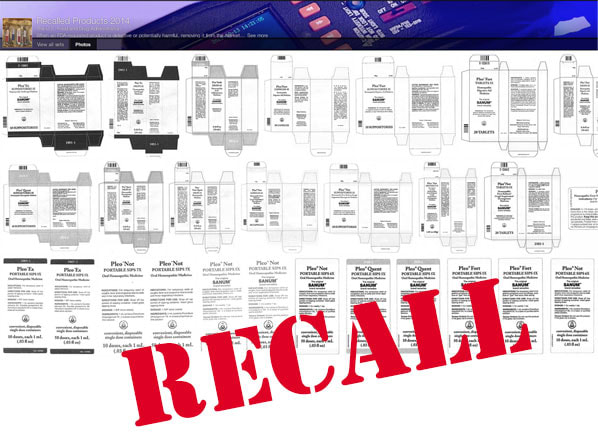 Many people take homeopathic remedies because they want an alternative to conventional drugs. That's why the recent recall of the homeopathic remedy Pleo Homeopathic, made by Terra-Medica, was noteworthy: The Food and Drug Administration said certain batches of the product might contain the prescription antibiotic penicillin or its derivatives. That could pose risks or even cause death for some users.

People who are allergic to penicillin or other similar antibiotics can suffer mild to severe reactions, including life-threatening anaphylactic reactions, even at low levels of exposure, Terra-Medica said announcing the recall. The company said it had not received any reports of adverse events related to the recall, but advised customers to stop using the recalled products, companies to stop distributing them, and both to return them to the point of purchase. The affected products were distributed nationwide through health care practitioners, who may have sold the products through websites.

Terra-Medica noted that it had not received reports indicating actual penicillin content in the products, but that the FDA had determined that the products "have the potential to contain penicillin or derivatives of penicillin, which may be produced during the fermentation process."

The recall included 56 lots of homeopathic Pleo-FORT (indicated for digestive symptoms), Pleo-QUENT (cold symptoms), Pleo-NOT (cold symptoms), Pleo-STOLO (nerve pain and inflammation), Pleo-NOTA-QUENT (cold symptoms), and Pleo-EX (yeast infections). Check Terra-Medica's March 18 press release for the company's contact information, a complete list of recalled items and lot numbers, and a link to the complete product labeling.
—Doug Podolsky

What is homeopathy anyway?
It's a controversial, centuries-old form of alternative medicine based partly on two tenets: A disease can be cured by a substance that produces similar symptoms in healthy people; and the lower the dose, the greater its effectiveness. Many homeopathic remedies are so diluted that no molecules of the original substance remain, according to a backgrounder from the National Institutes of Health's National Center for Complementary and Alternative Medicine. "Homeopathy eludes all aspects of scientific methodology, yet continues to attract a large following," says Marvin M. Lipman, M.D., Consumer Reports' chief medical adviser. "Even though they are not required to prove efficacy or safety, contaminants can be a cause for concern."