Is almond milk as healthful as dairy milk?
The biggest differences are calcium and protein
Published: April 28, 2014 06:00 AM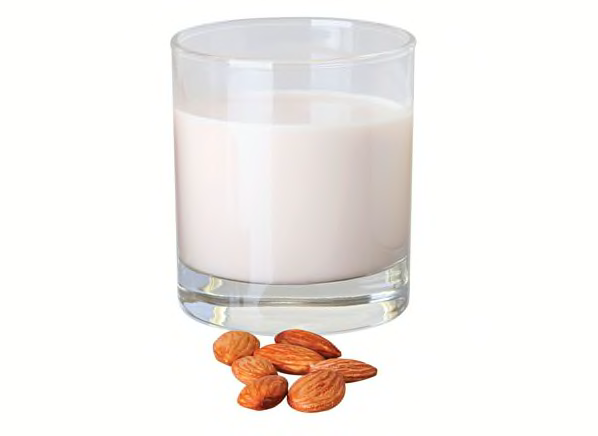 Q. Is milk made from nuts, such as almond and cashew milk, healthful?
A. It can be. The biggest difference between nut-based milk and dairy milk is that the former doesn't naturally contain the high amount of calcium found in dairy milk. So if you want calcium too, look for brands fortified with the mineral. The other big dif­ference is the protein content: about 8 grams per one-cup serving of dairy milk vs. just 1 gram in a serving of almond milk and 0 grams in cashew milk. Nut milk might contain some vitamins and other nutrients not found in regular milk, such as fiber and vitamin E.