Let's give a shout-out to the quietest leaf blowers
The least raucous leaf blowers from Consumer Reports tests
Published: April 15, 2014 12:15 PM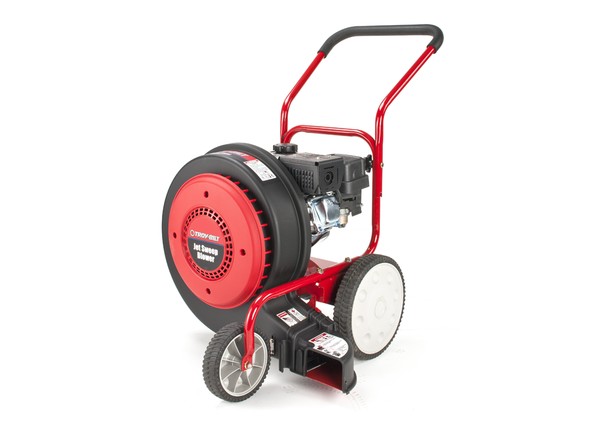 Life in the leafy suburbs has gotten a little more peaceful with the newest crop of leaf blowers. Of the 23 leaf blowers recommended by Consumer Reports in its latest tests, five scored excellent for noise at 50 feet including a wheeled gas-powered blower, which is typically the noisiest kind. If you're in the market for a new blower, consider one of the five below. Your neighbors will be glad you did.

While today's gas models are far less noisy than they used to be, electrics are still the quietest overall. Provided that you don't use them during prohibited hours—too early or too late in the day—these blowers should meet all local noise regulations although we still recommend that you wear hearing protection when using them.

Stihl BGE 61, $110. With sweeping and loosening action that was nearly as good as the highest-scoring gas blowers, the 7-pound electric Stihl BGE 61 was a cinch to operate. An added plus is an optional gutter kit, which extends the blower's reach to keep you off ladders when cleaning your gutters. Unlike some other corded electric blowers, it doesn't have vacuum capability.

Echo PB-250LN, $170. Impressive sweeping and loosening of leaves and other debris are chief reasons for the Echo PB-250LN gas-powered, handheld blower's high score. Multiple speeds and a speed-control lock are also pluses; the lock gives your trigger finger a break. But as with most gas blowers, the two-stroke engine requires you to mix gas and oil for fueling.

Stihl BG 66L, $230. The gasoline-powered handheld Stihl BG 66L has impressive power for both sweeping and loosening leaves, along with very easy handling and operation. It also has a two-stroke engine.

Husqvarna 356BT, $480. The Husqvarna 356BT backpack blower doesn't come cheap, but a sound-muffling design aids its quiet operation. It was top-notch for sweeping and loosening leaves and was especially easy to use. Another plus is a waist strap, which helps since this model is among the heaviest backpacks in our Ratings. This machine has a two-stroke engine.

Troy-Bilt TB672, $400. Wheeled blowers are known for noise, but this Troy-Bilt TB672 was especially quiet at 50 feet as well as great for sweeping and loosening leaves. Handling and ease of use, though a notch below the best blowers overall, were still impressive. And as with most blowers this size, the four-stroke engine doesn't require mixing gas and oil.