When you shop through retailer links on our site, we may earn affiliate commissions. 100% of the fees we collect are used to support our nonprofit mission.
Learn more.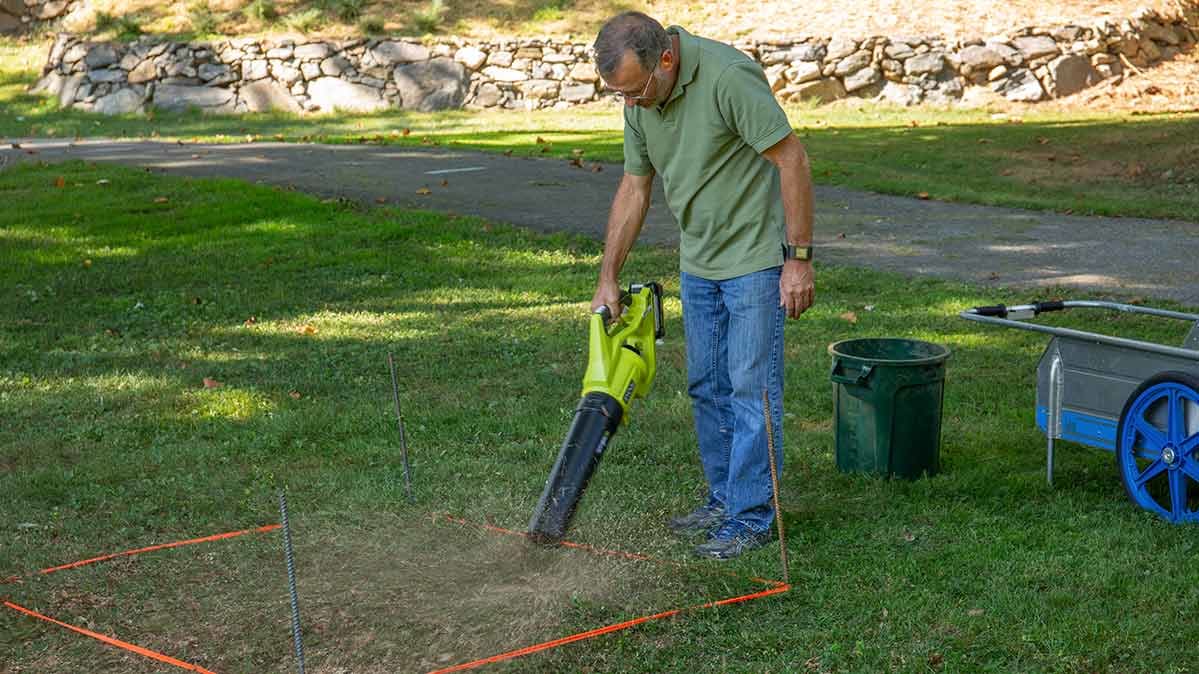 Fallen leaves are no match for a great leaf blower. And Consumer Reports tests a cross-section of the market every year to find the best models. But that's only half the battle.
First, you have to nail down which configuration makes sense for your yard. Leaf blowers use either a gas engine or an electric motor to channel a large volume of air toward fallen leaves. They differ in how the blower is configured for the user. The majority are handheld, some are mounted to a wearable backpack, and others are essentially huge, wheeled fans.
"Leaf blowers are one tool where you can really find great options in every configuration," says Misha Kollontai, who oversees leaf blower testing for Consumer Reports.
We test leaf blowers in six configurations from major brands including Black+Decker, DeWalt, Echo, Ego, Hitachi, Husqvarna, Jonsered, Kobalt, Makita, Remington, Ryobi, Stihl, Toro, Troy-Bilt, and Worx.
Our leaf blower buying guide is a great place to zero in on the configuration that makes the most sense for you. Then, CR members can turn to our comprehensive leaf blower ratings. Or for a faster route to the right model, choose the type that fits your yard and read on for our top picks in each of six configurations, as well as a few models to avoid.
Regardless of the style you choose, you should know that with the exception of the cordless model below, every tool here either requires hearing protection or produces enough noise at the ear to make it a good idea.
Handheld Blowers
Handheld leaf blowers are best for smaller properties without a ton of leafy trees. Power comes from a cord, battery, or gasoline engine.
Gas models go anywhere, but they're the noisiest type, can be harder to start, and require mixing fuel and oil. Battery-powered handhelds also travel anywhere—and clear leaves as well as gas-powered blowers—but runtime is limited to the life of the battery, unless you have an extra unit on hand and fully charged. Plug-in electrics run indefinitely, but range is limited by the length of your extension cord—most owners' manuals recommend a cord no longer than 100 feet. We've selected the best in class for each of these configurations.
Backpack Leaf Blowers
Backpack leaf blowers are better for larger properties with more trees, including those with hilly yards. Because the motor or engine is mounted to a pack, you don't feel the weight in your arm, allowing you to clear leaves longer without your arm growing tired. Most are powered by gasoline, and are quite noisy, but two models we've tested run on large batteries and clear as well as gas.
Wheeled Leaf Blowers
Designed for folks with enormous, mostly level yards, wheeled blowers are exclusively powered by gasoline. They clear faster than any other type of blower but lack the control of smaller machines, so they're best for people looking to blow leaves off their lawn and into woods surrounding their property, rather than into a tidy pile. They're best reserved for flat parcels because they're heavy and can be difficult to maneuver up or down a hill.
Worst Leaf Blowers
Most of the backpack and wheeled blowers we test fare well enough to get the job done. But we see big differences in handheld models, regardless of power source. Here are the three lowest-scorers in our ratings.