When you shop through retailer links on our site, we may earn affiliate commissions. 100% of the fees we collect are used to support our nonprofit mission.
Learn more.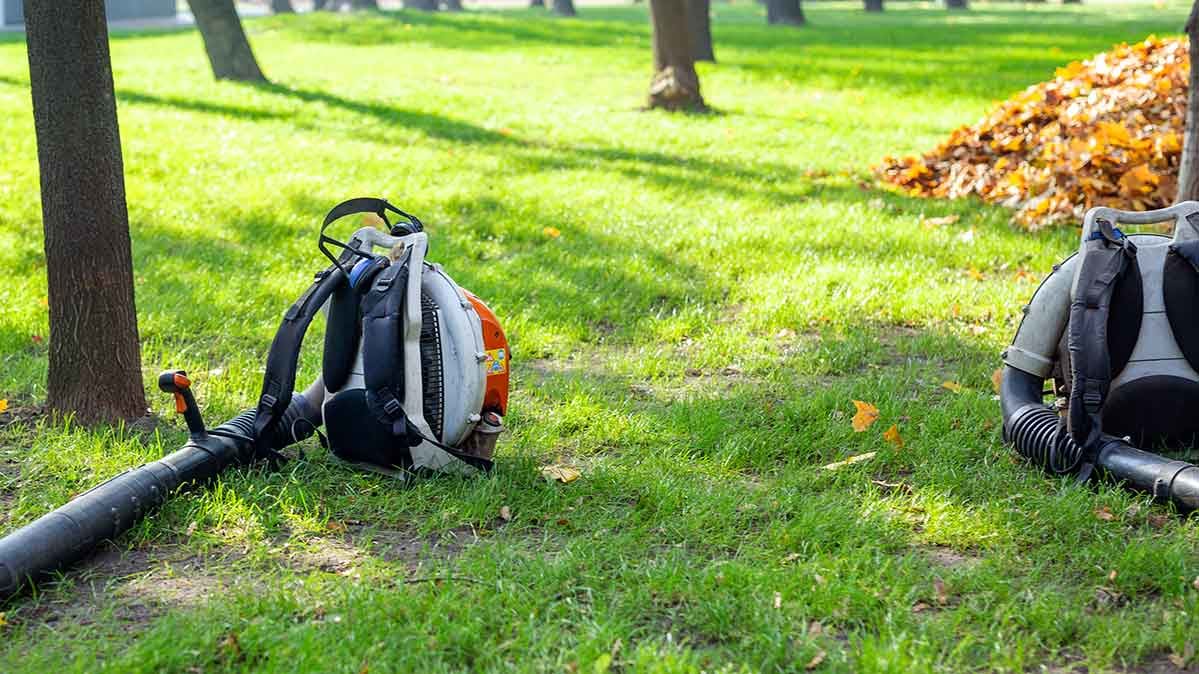 You might need a leaf blower for only a few weeks each fall, but it can dramatically slash the time you'd otherwise spend raking—particularly if you have trees that shed a lot of leaves. The vast majority of models are either handheld or backpack leaf blowers, and the latter option offers some real advantages.
For starters, the best backpack leaf blowers run for a long time: 30 to 60 minutes for battery-powered models and even longer for gas models, provided you refuel them. Most battery-powered handhelds run for just 10 to 15 minutes.
And here's a big one: It's much easier to carry the weight of the leaf blower on your back than in your hands.
"Using a handheld blower gets pretty tiring if you have layers of leaves to gather," says Misha Kollontai, CR's test engineer in charge of leaf blower testing. "Backpack blowers are better for that because the weight is dispersed over our back. Plus, they tend to work faster."
A battery backpack blower starts instantly and runs quietly, though you have to recharge it when it runs out of juice. Noisier gasoline-powered backpack leaf blowers can run indefinitely, but they require you to mix oil and gas for fuel and can be harder to start than their battery-powered counterparts.
So is a backpack leaf blower right for you? If you have a large area to cover or thick piles of leaves every fall, it's worth considering. They cost $100 to $200 more than handhelds, so they're probably overkill if you have a small yard or if you don't have a lot of fallen leaves to deal with.
In CR's leaf blower tests, we rope off a swath of grass and dump bag upon bag of leaves inside the boundary. Backpack blowers get a larger area with more leaves because they're designed for larger yards. We time how long each blower takes to clear the pile, and how thoroughly the tool moves every last leaf—some leaf blowers struggle to get rid of the leaves near the bottom of the pile, which can become embedded in the grass. Each fall, we go through about 2,500 pounds of leaves in our quest to find the top models.
We test leaf blowers in six configurations, including backpack models, from all the major brands, including Ego, Husqvarna, and Ryobi. Below, we've highlighted five models that sit at the top of the heap in our tests. And this fall, we've incorporated predicted reliability and owner satisfaction data for almost every model in our ratings.
For more information about shopping for a leaf blower, see our leaf blower buying guide. CR members can turn to our comprehensive leaf blower ratings for details on how backpack and other types of leaf blowers perform in our tests.