Upscale appliances at down-to-earth prices
Impress for less with these high-value, top-performing alternatives
Published: April 23, 2014 11:00 AM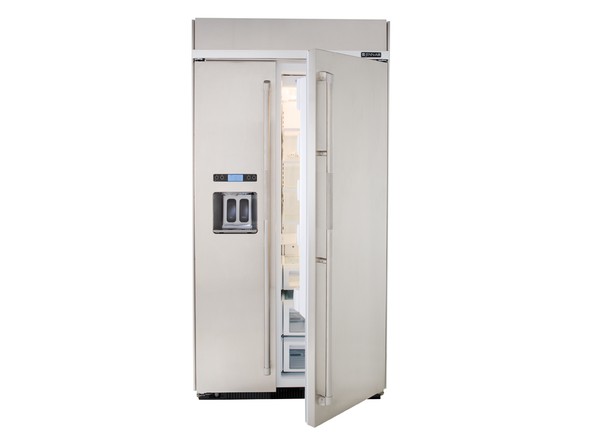 Buoyed by signs of life in the economy, some Americans are spending more freely on luxury goods. If you're ready to splurge wisely, consider this list of high-end appliances that earned top marks in Consumer Reports' tests. Still watching your wallet? We found less expensive alternatives with an upscale look that did just as well or better in our tests.

Built-in refrigerator. Jenn-Air JS42PPDUDB[SS], $7,200.
This 42-inch-wide refrigerator combines very good temperature performance and excellent energy efficiency to keep your food fresh and your energy costs in check. And, you'll appreciate its quiet operation.
Just as good for less. The cabinet-depth Bosch Linea 800 B22CS80SN[S], $2,700, gives the look of a built-in but costs much less. The 36-inch-wide side-by-side refrigerator is our top-performing cabinet-depth model with solid temperature performance and energy efficiency and exceptionally quiet operation.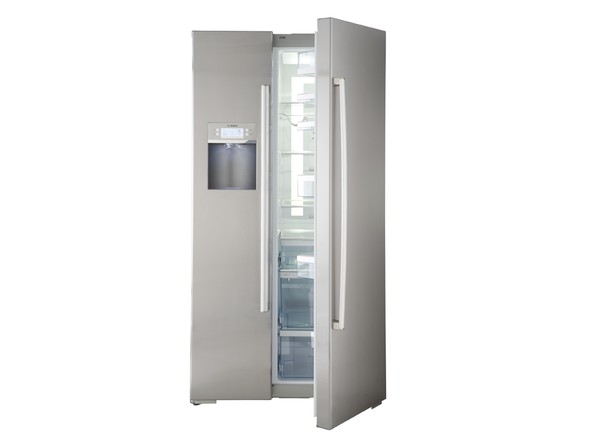 Pro-style range. GE Monogram ZDP364NDPSS, $7,500.
This dual-fuel 36-inch pro-style range pairs a gas cooktop with an electric oven. Superb simmering and impressive baking helped to make this a top pick.
Just as good for less. For less, you can buy the KitchenAid KDRU763VSS, $6,000, our top-rated, dual-fuel 36-inch pro-style, which also features beefy knobs. It pairs a gas cooktop with an electric oven. Simmering was superb, and baking and broiling impressive. There's also plenty of oven space, with a convection feature that can trim cooking time for some foods.

Vacuum cleaner. Kirby Sentria, $1,350.
From an iconic brand, this bagged upright was stellar at all cleaning tasks in our tests. And it's among the least repair-prone brands for uprights, according to our reader surveys. But you have to remove the powerhead to use any of the cleaning tools.
Just as good for less. Our top-rated upright, the Kenmore Elite 31150, $350, does a very good job removing embedded dirt from carpets and is excellent on bare floors. Its pet hair pickup is impressive as is the air-flow when cleaning with tools.

Blender. Vitamix 5200, $450.
This model is one of the most powerful blenders on the market today. Backed by a 2-hp motor, it aced our ice-crushing and icy-drinks tests, and more.
Just as good for less. Tied at the top is the Ninja Master Prep Professional QB1004, $60. Its superb performance and outstanding value combine to make it a top pick. the Ninja features a top-mounted motor that you press down to operate and excelled at all the main blending tasks.

—Adapted from Consumer Reports Appliance Buying Guide