Tesla Model S battery-shield upgrade proves easy, convenient fix
Modification is designed to reduce fire risk from debris strikes
Published: May 02, 2014 02:00 PM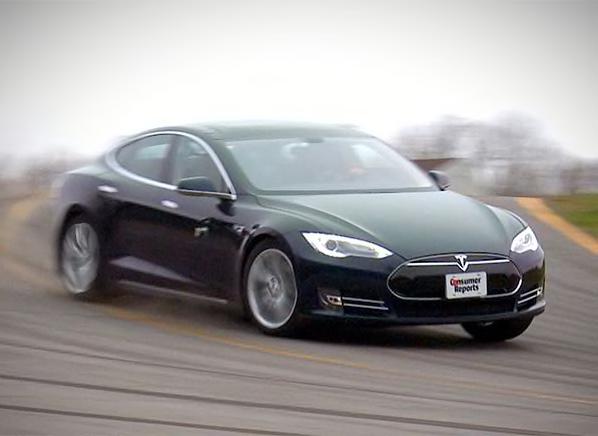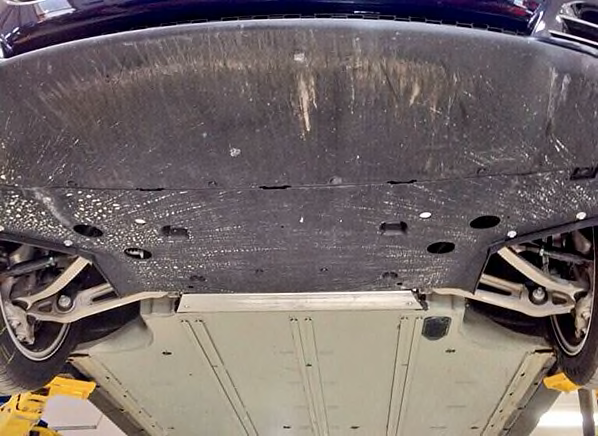 With the car up on a lift, all you see is a flat silvery bar about four inches wide and two feet across covering the front edge of the ballistic-grade armored battery case, which occupies most of the car's underbody. That visible metal strip is the "aluminum extrusion." Pulling off the plastic cover forward of the battery pack reveals the "titanium plate" which is painted black. The third piece is the most forward component a "hollow aluminum deflector bar," also under the plastic shrouding.
This modification should provide significant protection to the battery pack. Fire-related incidents last year involved vehicles striking a substantial piece of road debris at highway speed. In one case, a trailer hitch evidently pierced the battery case. No one was injured in these incidents. The National Highway Traffic Safety Administration conducted an investigation and determined that Tesla's proposed modification would mitigate the fire risk (see PDF). As of March 6, all Model S cars rolling off the Fremont, Calif., assembly line are fitted with it and the company is actively conducting a customer service campaign.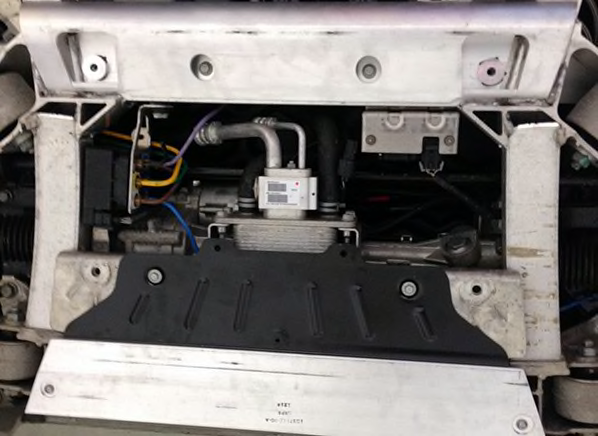 In some circles online, there were assumptions that the shield would cover the entire battery—that would have been costly and would add weight. And, according to NHTSA's summary of events, it was debris strikes against the battery's front edge that precipitated the only two fires known to date.
If Tesla's debris-deflector works as anticipated, it's an elegantly simple solution. The new components are unlikely to change the aerodynamics of the car or add any significant weight.
Having our upgrade made was a simple process, aided by the Tesla service center in Milford, Conn., picking up the car and returning it in two days, at no charge. We applaud the way Tesla has addressed this risk and appreciate the customer service. Other automakers would do well to emulate how this young company deals with potential problems.
—Gabe Shenhar