The best lightweight strollers for summer travel
Umbrella strollers that fold compactly are just the ticket
Published: May 22, 2014 08:00 AM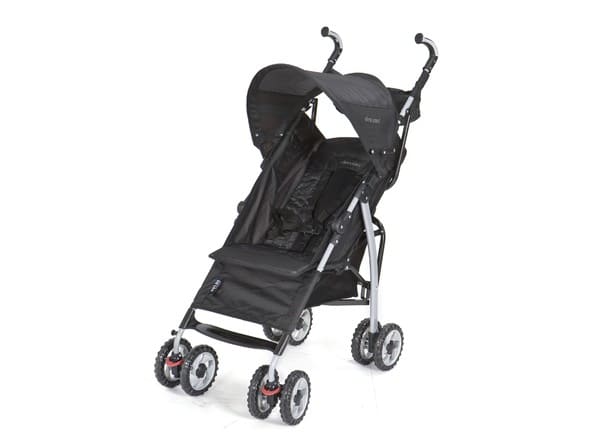 With a summer of family travel ahead, it makes sense to have a lightweight stroller that folds compactly and stows easily in a car or plane. An umbrella stroller is just the ticket for a cross-country flight or a walk around town. At Consumer Reports, we found some umbrella strollers that weighed as little as 10 pounds but were anything but lightweights in our tough stroller tests. Here are three CR Best Buys to consider plus a bargain-priced car-seat carrier frame for when you need to tote your car seat too.

UPPAbaby G-Lite, $130. The UPPAbaby G-Lite is both the highest-scoring and lightest (10 pounds) of our recommended umbrella strollers. It takes turns like a sports car and has the safety features we recommend such as a 5-point harness. It's easy to fold and unfold and takes up minimal space when collapsed. The storage basket is within reach but could be bigger. The primary knock against the UPPAbaby G-Lite is that the seat doesn't recline.

Mia Moda Facile, $80. This basic, no-frills umbrella stroller earned excellent scores for safety and has a 5-point harness that's easy to adjust. It was also easy to maneuver and was simple to fold and unfold. At 16 pounds, it's still lightweight and is very compact when closed. Although the seat reclines, when it's in that position the basket can be hard to reach.

The First Years Ignite, $60. Our third CR Best Buy, the First Years Ignite performed very well in all our tests. At 15 pounds it's also a cinch to push around and folds compactly. The straps of the 5-point harness and the buckle are easy to adjust. One ding, the handles are a bit small and the stroller can be stubborn on rough terrain. And like other strollers of this type, the basket can be hard to reach when the seat is reclined.

Baby Trend Snap N Go, $60. The Baby Trend Snap N Go car seat carrier frame accepts a variety of models of infant car-seats and is a good choice if you're taking your car seat on the plane or need it for the rental car. It folds like an accordion and weighs only 12 pounds. And unlike the umbrella strollers, it has an ample storage basket.