Top trends in hairstyling tools
A straightener with digital controls or a quicker curling wand might make a good gift for Mom
Published: May 09, 2014 02:30 PM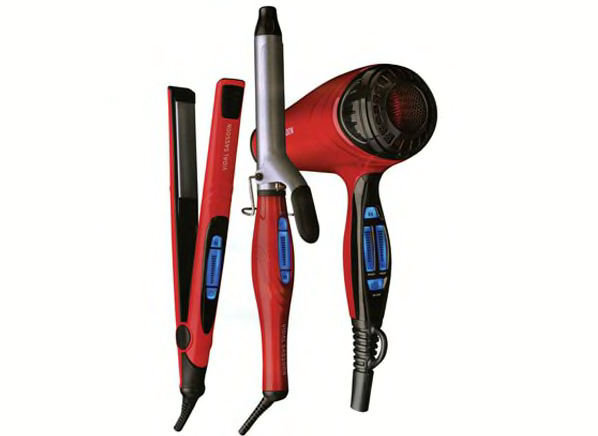 Hair tools that offer digitally precise heat and speed adjustments or antioxidant and vitamin coatings were some of the new products on display at the recent International Home and Housewares Show. Here are some of the newest technologies in hair styling that we saw.
Digital controls
Vidal Sassoon has introduced a line of Touch Control Digital products (straightener, curling iron, and dryer) that allow you to adjust the heat and speed settings to your exact styling preference with the swipe of a finger. The line also offers tourmaline ceramic technology, which promises a "smooth, frizz-free result." Price: $30 to $45. Available at Amazon and Walmart.
Faster heat-up times
Revlon's Rose Gold technology combines gold and copper "designed to quickly create professional-looking styles with less damage to the hair." It offers two curling iron sizes and one straightener. Price: $25 to $30. Available at Amazon and Walmart.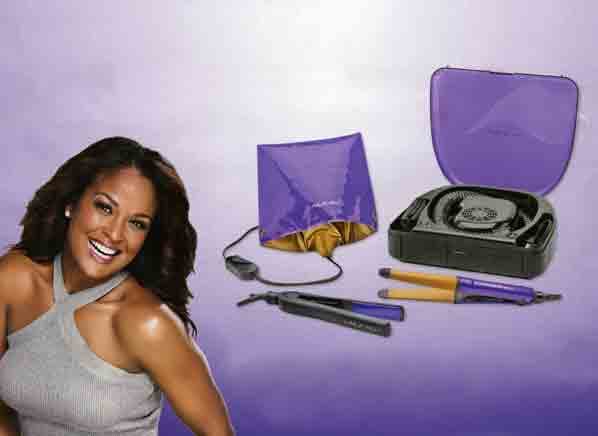 Celebrity cachet
The former super middleweight boxer Laila Ali offers a line of curling irons, flat irons, and hair dryers aimed at the multicultural consumer. Price: $21 to $40. Available at Amazon and Walmart.
Antioxidant and vitamin coatings
Revlon's Nutrifusion line promises to condition your hair with moringa and macadamia that "condition strands and protect hair's natural luster, helping to reduce damage." It offers three curling irons and one straightener. Price: $22 to $30. Available at Walmart.
'Nanoe' technology
Panasonic's pricey products—a dryer and a flat iron—claim to take ions from the air and break them down into smaller particles held together by water molecules. These "tiny, moisture-rich particles'' then "penetrate the shafts of your hair, helping to strengthen and protect it against damage." Price: $180 each. Available at Amazon.
360-degree curling
Conair's Curl Secret curling wand uses a tourmaline ceramic curling chamber, where hair is "gently held, timed, and heated from all directions" to form "a perfect curl." Price: $100. Available at Amazon, Target, Ulta, and Walmart.
Multiple uses
Remington's 4 in 1 Styler gives you straight hair or tight curls simply by adjusting a switch. Price: $33. Available at Amazon and Walmart.
— Marion Wilson-Spencer