Two innovative ideas to keep kids safe in cars
These products are designed for comfort, safety, and convenience
Published: May 07, 2014 03:00 PM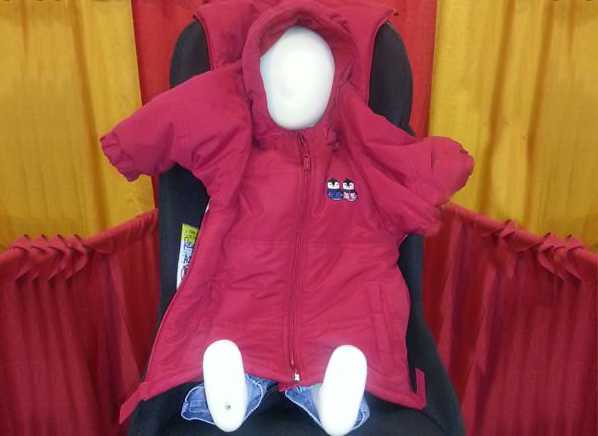 Keeping a child safe, warm, and comfortable in a car seat can be more challenging than you'd expect. But now companies are finding ways to make it easier for parents, while keeping their children happy on the road.
We've written before about the dangers of wearing winter coats underneath the harness of a car seat and have suggested putting the coat on backward or putting a blanket over your child to keep him or her warm once secure in the seat's harness. Now there's a company that offers a two-in-one solution—a car seat safe coat that can be worn over a harness and can also be converted to a traditional coat outside of the car. The company, called Cozy Woggle, sells a traditional winter coat for children, but the difference is that the coat unzips on each side, so it can be placed over a harnessed child to keep her warm. The jacket has been crash tested for use with forward- and rear-facing car seats. The current cost is $49.99 and the coat is available in a variety of colors and sizes, from 12 months to size 6. Consumer Reports has not tested the Cozy Woggle, but it is a good idea that addresses the safety issue of using bulky coats under a car seat's harness.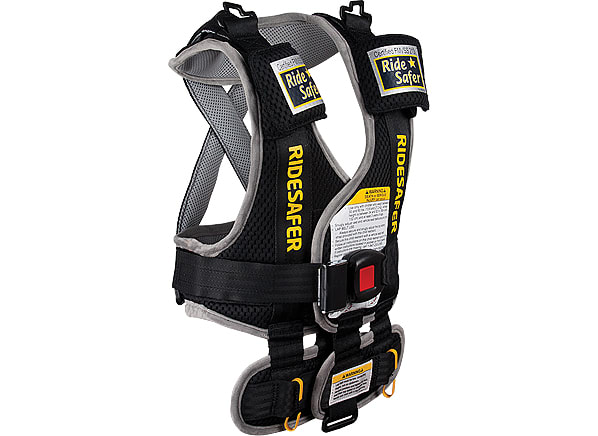 The next product addresses the issue of needing a car seat for carpooling, travel, or moving a car seat between cars. The RideSafer Travel Vest is a wearable child restraint that is portable, lightweight, and adjustable. Children can put the vest on themselves and the vehicle's seat belt follows through the lap and shoulder belt guides to keep proper positioning. The RideSafer 2 is government compliant and comes in two sizes—small, which is 30-60 pounds and 35-50 inches, and large, 50-80 pounds and 45-57 inches. There is a RideSafer 3 model, but that has not yet passed all the safety certifications. The vests are not cheap and cost between $135 and 140, but can be found for less on Amazon. Reviews have mentioned that it is better for older children (over age 5), because they have less of a tendency toward movement in the seat.
The travel vest is an interesting idea that makes it convenient for children to ride in a car seat when there may not be other options. Consumer Reports has not tested the vest and we recommend using a traditional booster seat if possible. Though the Ride Safer Vest addresses some of the needs of a booster seat, it probably doesn't address others as well as a traditional booster seat. For example, though the vest may position the belts within its guides, it doesn't address the desire for children to want to bend their legs comfortably over the front of a seat. This may make them want to slouch more or cause them to fidget if the trip drags on. As with any booster seat, we recommend that smaller children are better off secured in a harnessed seat rather than a booster. Though kids that fit the larger version are probably of appropriate age for booster use, those that fit the smaller version may not be. The cost of the vests is also far higher than many boosters. Many highly rated boosters in our tests are less than one-third the price of the Ride Safer Vest and better address a child's overall comfort. Still, we agree that for travel, riding in a taxi, or carpooling, this is a better solution than no car seat at all.
For more on car seats, see our buying advice and Ratings.
—Liza Barth