Target and Best Buy waterproof point-and-shoot
Target and Best Buy have deals on these rugged cameras
Published: June 30, 2014 06:00 PM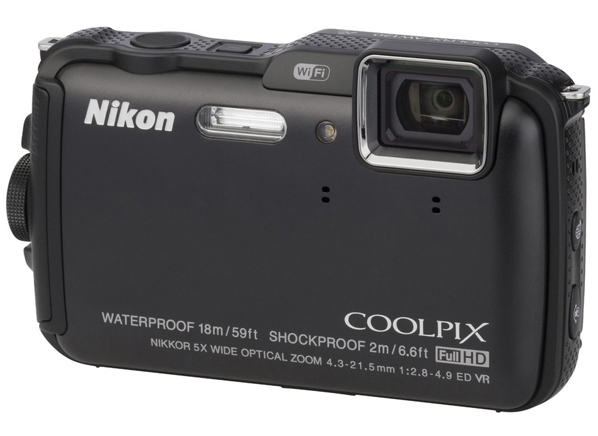 The Fourth of July is when summer really gets going, and soon many people will be snapping photos at beaches, pools, and campsites. Those are locations where you want a rugged, waterproof camera. Consumer Reports has a stringent testing program for such cameras, and a number of models we've looked at are on sale this week from major retailers. Discounts don't matter if the product doesn't perform the way you want it to, and we've got the test data to help you decide. Here's what you need to know before you buy.
This is a top-performing wireless rugged-and-waterproof camera that takes very good photos. It has among the widest zoom lenses in its class (24mm-120mm), along with a maximum aperture of f/2.8, which means it should perform well in low light. For a waterproof camera, that's important, since light tends to fall off the farther you swim underwater. The camera is waterproof to a depth of 59 feet and can withstand a drop from 6.5 feet. It also has a GPS feature, built-in compass, and a built-in map. The AW120 is the best camera in this group.
For those on a budget, this Coolpix might fit the bill, and it's the second-strongest model in this list. It gives you good image quality for still photos and video, is waterproof to a depth of 33 feet, and can withstand a drop from 5 feet. But the camera doesn't perform as well or have as many features as better rugged models. For example, because it only has an electronic image stabilizer, you are more likely to get a blurry shot in low light due to hand shake. Also, the LCD is smaller than other screens in this class, and the camera has no wide-angle capability.
Although it's not as cheap as the S32, this lightweight rugged-and-waterproof is cheaper than most in its class and takes good quality photos. Like the AW120, it's wireless. On the downside, it captures only fair quality flash photos and video. It's waterproof to a depth of 33 feet and can withstand a drop from 6.6 feet.
—Terry Sullivan