Can the weather affect drugs I receive in the mail?
Published: June 13, 2014 05:30 PM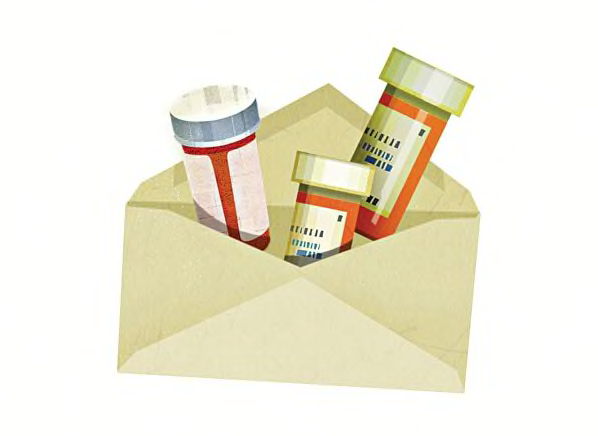 That's a reasonable concern, especially if you live in an extremely hot, cold, or rainy region of the U.S. Most drugs are designed to be stored at room temperature and protected from moisture and sunlight.
Extreme temperatures and moisture can quickly break down the drugs' ingredients, either damaging them or causing them expire to before their official expiration date, says Geoffrey C. Wall, Pharm.D., professor of clinical sciences at Drake University. That means they might be less potent or ineffective, and could even make you sick. And with very cold temperatures, it's possible for crystals and other solids to form in certain liquid and injectable drugs.
Most mail-order pharmacies are aware of the effect of extreme weather on medications, Wall says, and will try to prevent damage to your drugs, including overnight shipping or shipping medicine with ice packs during the summer months. But mail-order pharmacies can't plan for every situation. If you're going to be away from home for an extended period, a call to the mail-order pharmacy alerting them and asking to change the delivery date could help avoid the problem.
If you suspect your medications have been damaged during transit—if there's a changed color, texture, or smell, they are are stuck together, are harder or softer than normal, or are cracked or chipped—don't take them. Instead, contact the mail-order pharmacy that shipped them immediately. "If it's a critical medication that you're running low on," Wall advises, "contact the provider who prescribed it and ask if a new supply could be prescribed and filled at a local pharmacy." And be sure to ask the pharmacy about proper disposal of the damaged drugs.
—Ginger Skinner
Editor's Note:
This article and related materials are made possible by a grant from the state Attorney General Consumer and Prescriber Education Grant Program, which is funded by the multistate settlement of consumer-fraud claims regarding the marketing of the prescription drug Neurontin (gabapentin).