Graco Ready2Grow Classic Connect LX stroller poses safety risk in Consumer Reports test
Wheel brakes disengage on Graco convertible double stroller
Published: June 30, 2014 06:00 AM
Double strollers can be a lifesaver for parents with two kids. Convertible models like Graco's Ready2Grow Classic Connect LX, $210, can carry two children of different sizes and ages, and—for the Graco—let one child sit while the other stands. But this stroller's brakes released in Consumer Reports test, allowing it to roll and potentially put both children at risk. We've judged the Graco Ready2Grow Classic Connect LX and similar Classic Connect, Click Connect LX, and Click Connect strollers a "Don't Buy: Safety Risk" as a result.

We put Graco's Ready2Grow Classic Connect LX stroller through the same brake test we've used for years with every stroller in our Ratings, using a tilt-table we incline up to 20 degrees to stress the braking system. The test includes loading each seat, in this case with 35 pounds in an infant car seat in front and 40 pounds in back. Of the more than 160 strollers in our Ratings, none of the others—including other Graco stroller lines—rolled in this test. The Graco Ready2Grow Classic Connect LX began rolling at an incline of roughly 18 degrees. A second Graco Ready2Grow Classic Connect LX also rolled, this time at roughly 19 degrees.

The Graco's braking system includes plastic teeth that are supposed to lock the wheels. We checked the teeth on both strollers after our brake test: Several were bent and showed stress marks. We also checked the brake teeth on a third sample we had tested solely in our usability and maneuverability test, where we applied the brakes only to stabilize the stroller as we folded it on level ground. The brakes didn't release, but some of the teeth showed early signs of bending and stress, even after this relatively gentle test.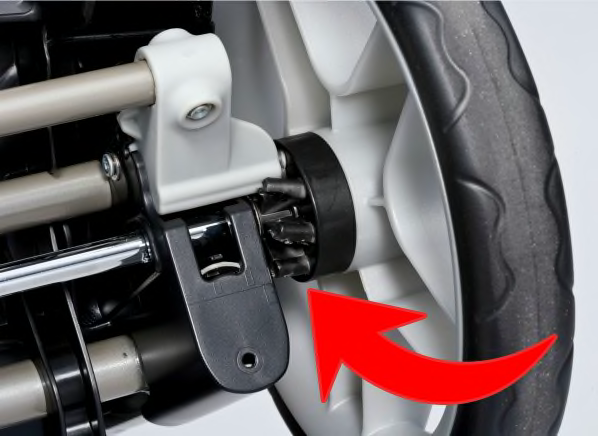 We shared our test findings with Graco and the U.S. Consumer Product Safety Commission (CPSC). Graco told us it strongly disagrees with Consumer Reports' conclusion and said that its Ready2Grow stroller performs safely and reliably. Graco also questioned the real-world relevance of our braking test, given its steep, 20-degree incline, compared with the voluntary industry test, which uses an incline of just 12 degrees. (Graco says its Ready2Grow Classic Connect LX meets the voluntary standard.)

We believe the rigor of our braking test measures whether strollers give consumers an extra margin of safety. Indeed, by September 2015, all strollers must meet a new, mandatory federal safety standard that includes a test that approximates the force applied to the brakes by a 20-degree incline. The CPSC described this as a significant improvement "adequate to address the hazards associated with parking brakes."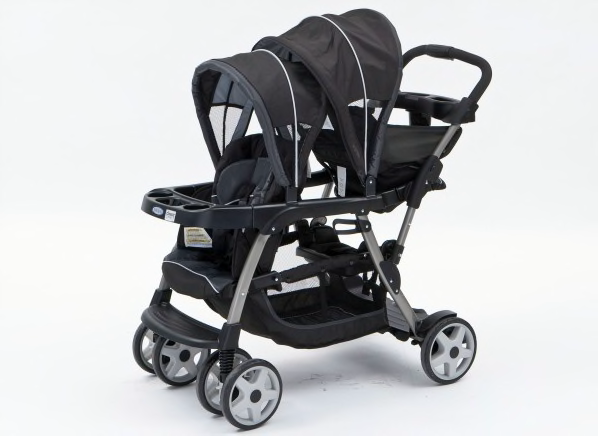 Graco told us there have been no brake-related injuries reported for the Ready2Grow Classic Connect LX, and Consumer Reports found none on record. The company also said it is upgrading the braking system as part of continuous improvement for all its products, and that the new system will meet the new federal standard. We'll retest this stroller with the upgraded brakes when it's available. Meanwhile, if you own Graco's Ready2Grow Classic Connect LX or similar Classic Connect, Click Connect, or Click Connect LX, consider asking the retailer for a refund. Graco (1-800-345-4109) told us it would be "more than happy to help" owners on a case-by-case basis. If you must use one of these strollers, be aware of the potential brake issue.

Many other Graco strollers score highly in our stroller tests, including the Graco FastAction Fold Duo Click Connect, a CR Best Buy at $280, which is different from the Ready2Grow Click Connect and has two side-by-side seats that each accept a Graco car seat.
—Consumer Reports