Should I order my arthritis drug Celebrex from Canada?
Published: June 19, 2014 03:15 PM
Ordering any prescription drugs through the mail or Internet from other countries is illegal and risky. There's just no way of knowing that the drugs are safe, or work as they are supposed to. If it's cost savings you're after, you'll be glad to know that the arthritis drug Celebrex (celecoxib) was recently approved by the FDA to be sold as a generic. It should be available in the U.S. before the end of 2014. Check this list of other big-name drugs that will soon be available as generics.)
You can legally take your prescription to a brick-and-mortar drugstore in Canada, although that's not a convenient option for most people. Canadian pharmacies are subject to robust laws similar to those in the U.S. But ordering drugs from Canada—or any other country—is a bad idea for several reasons.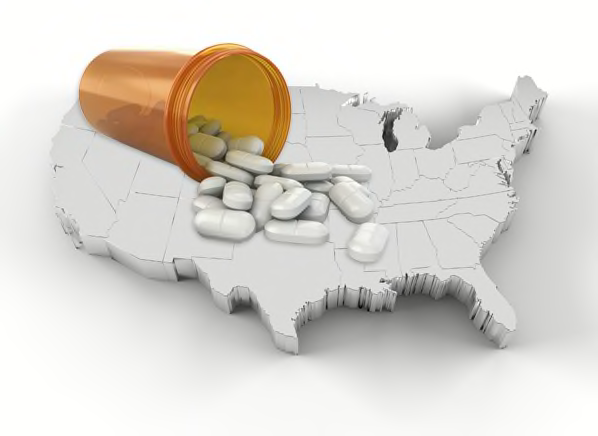 First of all, it's impossible to know what you are getting. "Most internet pharmacies claiming to be Canadian are not," Carmen Catizone, executive director of the National Association of Boards of Pharmacy, said. "Frequently, they are fake storefronts selling cheap generics from third world countries." The drug could be old, improperly stored or manufactured, adulterated, or even fake. Up to 80 percent of drugs from some countries are counterfeit, according to the World Health Organization.
But even drugs that do come into the U.S. from Canada fall under a regulatory no-man's land. "The Food and Drug Administration does not have jurisdiction over prescription medications from other countries and, therefore, cannot guarantee their safety and effectiveness," according to a spokesman for the agency. Similarly, the Canadian government has washed its hands of any responsibility for drugs shipped to the U.S. In effect, no one's minding the store. So if there's a problem with a medication or the way a prescription was filled, you have little or no recourse.
In general, instead of bargain-shopping for prescriptions overseas, it's a better idea to ask your doctor or pharmacist about money-saving options at legitimate U.S. pharmacies. Many stores offer discounted, generic drug programs where you could get your medication for as little as $4 a month or $10 for three months. Some pharmacies also offer additional loyalty programs where members can receive discounts on other generics or even brand-name medications.
If you order online for convenience, stick with online drugstores that you already know and trust—such as the chain drugstores, big-box stores, or your local, mom-and-pop pharmacy. Otherwise, check that your pharmacy is licensed, situated within the U.S., and requires you to submit prescriptions. For guidance, check NABP's Verified Internet Pharmacy Practice Sites program, which lists safe pharmacies. NABP also has an extensive list of Not Recommended websites. Also, look for the "VIPPS" seal, which the NABP awards to accredited, licensed online pharmacies.
—Teresa Carr
Editor's Note:
This article and related materials are made possible by a grant from the state Attorney General Consumer and Prescriber Education Grant Program, which is funded by the multistate settlement of consumer-fraud claims regarding the marketing of the prescription drug Neurontin (gabapentin).