Sony Xperia Z2 is the ideal tablet to take to the pool or beach
The superthin, lightweight device survived 30 minutes underwater in our tests
Published: June 23, 2014 11:00 AM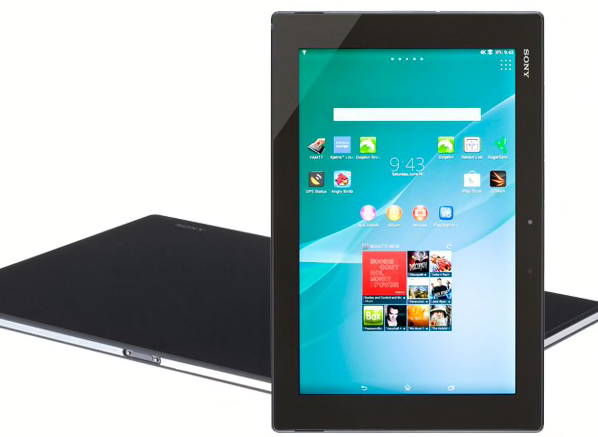 If you're looking for a superthin tablet that you can take along with you to the local pool this summer, consider the Sony Xperia Z2. This 10.1-inch tablet is highly portable: It's got a long battery life (though not the longest in our testing) and a feathery weight of under a pound. It's also easy to carry around or hold for long periods. The display is gorgeous, and the performance is excellent.
But here's what really sets the Xperia Z2 apart: It's waterproof. Not just splash-drops-on-it waterproof, but dunkable waterproof. We left it under 1.5 meters of water for 30 minutes, and it kept running. We'd feel confident watching a movie on the Z2 atop a float in the pool, and we'd certainly feel confident using it in the kitchen or getting caught in the rain.
There is a downside to the Z2's waterproof performance: The covers on the various ports and plugs can be difficult to pry open. Of course they need to be tight, but they're also thin because of the tablet's wispy profile, and that combination can make them a struggle to open.
We've tested several other notable new tablets. First, Lenovo is using a unique magnetic hinge on its detachable Miix 2 10- and 11-inch tablets. It's a nice touch that makes it easy to lift the tablet out of the keyboard with one hand. The problem is, the tablet and keyboard detach too easily when you're typing with this model on your lap.
Second, the latest version of the Asus Transformer Book T100 comes with a 500GB hard drive built into the removable base. That really helps if you have a lot of storage demands, for instance if you're storing a lot of downloaded movies and other media.
Take a look at our latest batch of Ratings for test results on these and eight more recently tested tablets.
—Donna Tapellini