Whirlpool's smart washer and dryer just got smarter
Nest learning thermostat monitors laundry duo when you can't
Published: June 24, 2014 05:30 PM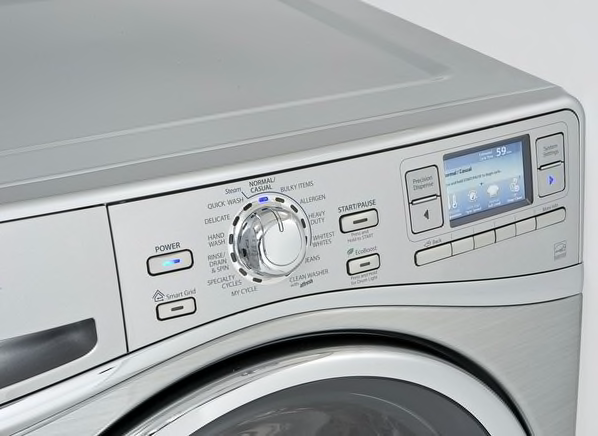 With its new partnership with Whirlpool, Nest has moved from the living room to the laundry room. Now a Nest learning thermostat can monitor Whirlpool's Smart Front Load Washer & Dryer when you're asleep or away. It's part of the ambitious "Works with Nest" effort that Nest claims will deliver "personalized comfort, safety, and energy savings." Consumer Reports has tested the thermostat and the washer and dryer. Here are the details.

The Whirlpool Duet machines are Wi-Fi enabled and can be controlled remotely with a smartphone app. But that requires you to make manual adjustments when the machines need to be checked, or turned on and off. When used in concert with the Nest learning thermostat, the machines take care of themselves. "It's not just apps," says Brett Dibkey, vice president and general manager of Integrated Business Units for Whirlpool Corporation. "It's having an ecosystem of machines that work together that almost think for you."

For example, if your Nest thermostat is set to "away" when you're not home and your wash cycle ends, the machine will activate the FanFresh option that tumbles clothes in fresh air after the cycle is over and can even dry small loads. Similarly, if you're away when the dryer cycle ends, the Wrinkle Shield feature is activated and periodically tumbles your clothes to help avoid wrinkles. The washer and dryer also have a Smart Delay feature that keeps them from running when energy rates or demand are highest.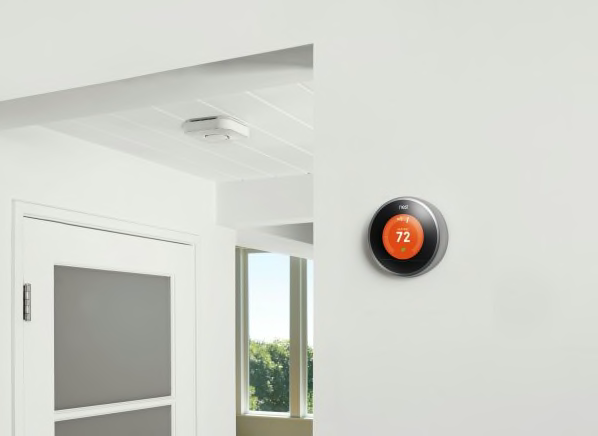 The Smart Front Load Washer & Dryer. The Nest works with the Whirlpool Duet WFL98HEBU front-loading washer and the Whirlpool Duet WEL98HEBU electric dryer, available at Home Depot for $1,599 each. They were both good performers in our tests. The Whirlpool Duet WFL98HEBU washer offers excellent wash performance and a large capacity. Normal wash time, on heavy soil setting, is 75 minutes. That's faster than many front-loaders.

The large capacity Whirlpool Duet WEL98HEBU electric dryer offers superb drying, quiet operation, and lots of features. It has a steam option and Airflow Alert, which reliably detected a fully blocked vent, and can alert you by text or e-mail, but wasn't as good at detecting a partial blockage.

The Nest thermostat. The Nest learning thermostat, $250, made our list of top thermostat picks. We liked the bright display and found it easy to set up and adjust. The Nest is connected to the Internet via Wi-Fi, so it automatically installs software updates made by the company. When asked if Whirlpool will soon be integrating other appliances with Nest, Dibkey said, "Right now were focused on the laundry pair but we're committed to this for the long haul."
—Mary H.J. Farrell (@mhjfarrell on twitter)