5 cool things about the Volkswagen GTI
You know the badge, but what's under the skin?
Published: July 21, 2014 05:00 PM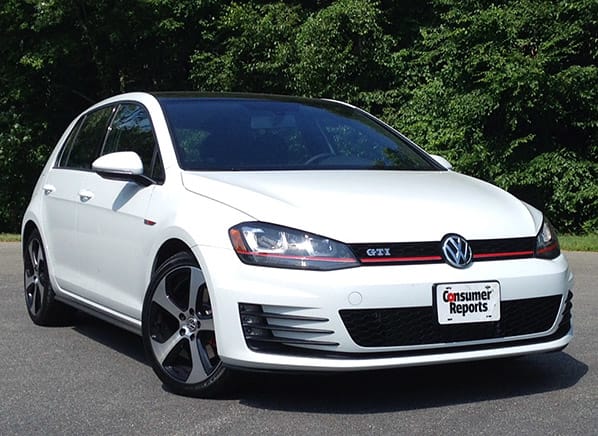 The all-new 2015 Volkswagen GTI has arrived at dealerships and local roads. If you're a VW enthusiast, you'll be on the lookout for sightings and no doubt seeing the GTI at local car show events. When you get a chance to inspect a GTI in person, check out these five cool features that stood out on our own test car. (Read our Volkswagen GTI first-drive review.)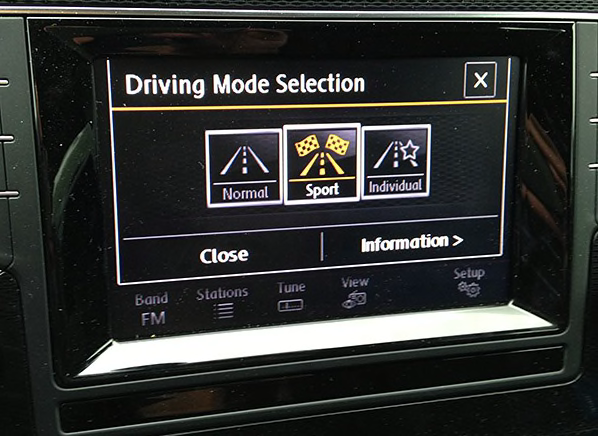 Driving Moods
It's easy to tailor your driving experience with a simple tool—your right foot. But the current rage is to offer programmable modes, and VW is part of the crowd. Oddly, there's no "Eco" mode here, just "Normal" and "Sport," the latter delivering a raspier engine note, increased steering weight, and quicker throttle response. You can personalize the adjustments, to provide, say, light steering with a bit of engine bark. But I just leave it in Sport all the time.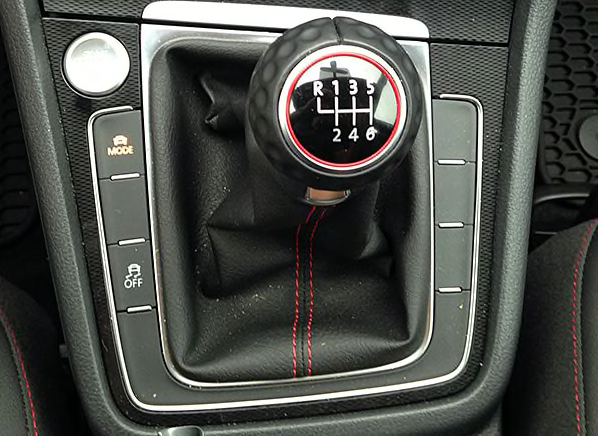 Get shifty
In an era of 7-, 8-, and 9-speed automatics, the manual transmission is seemingly going the way of the Dodo. Case in point: The 911 GT3—a street-legal racecar—doesn't offer a three-pedal setup! But you can get the slick six-speed manual on every trim of the GTI.
Faux finish
Slick trim is de rigueur in any car with a sporty attitude, with carbon fiber being the pinnacle of the "look at me, I'm a fast car" look. Unlike the Corvette Stingray, with its swaths of the real stuff on the dash, the far-less-expensive GTI makes due with a plasticized "weave" on the dash, center console, and door panels. But who is expecting the real stuff for 30 grand?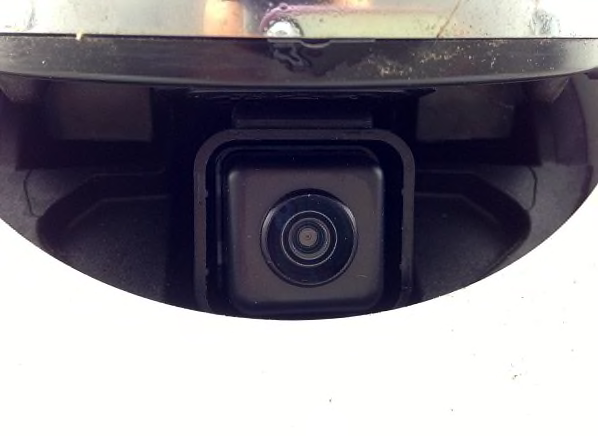 Eye spy
With recent generations, Volkswagen has put a slick handle in the VW logo on some of its hatchbacks and sedans. Press the top of it and you can open the hatch or trunk lid. It is a neat little feature that keeps the handle clean, as well preserving a clean appearance. Now VW has hidden the backup camera under there. So you never will have to deal with a dirty or wet lens making the rearview useless. Others have done this (like Mercedes-Benz on the CLA), but hiding the hidden camera in the trunk handle takes it to another level.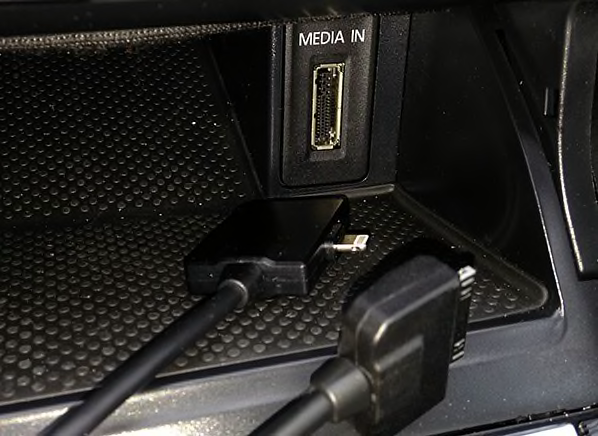 An Apple a day
Search the GTI features list and you aren't going to see anything about a USB port. Volkswagen (and Audi) have gone all-in on what they call the MDI—Media Device Interface. This standard feature thankfully includes proprietary cables for Apple 32-pin and Lightning connectors. But if you have an Android phone, you need to buy an MDI interface cable with a USB end. It's only $15, but press the dealer to throw it in as part of the sale.
—Jon Linkov