5 laptops for college students that won't break your budget
These laptops have great features for an affordable price
Published: July 25, 2014 09:30 AM
College may be the best investment for the future, but it certainly doesn't come cheap. To help stretch your budget, we combed our computer Ratings to find some of the best laptops in terms of price and performance in the $600 to $800 range.
These budget laptops, all equipped with a 14-inch or larger screen, can handily surf the Web, run productivity software, and stream Netflix while maintaining a respectable battery life. Some of them even have enough power to do a decent job with computer games. The models we've chosen all use the Windows 8 operating system. (There are some great Apple MacBooks in our Ratings too, but a similarly equipped model costs considerably more.)
Like the Apple MacBook Air line, some of these laptops don't have an optical drive so if you wanted to play a disc, you would have to buy an external drive ($100 or less). If you're comfortable with Windows and are okay without having an optical drive, see if one of these budget laptops is right for you. Check out our computer buying guide for more shopping advice.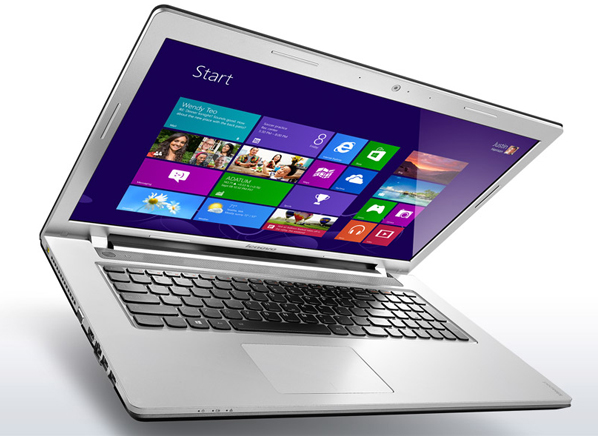 Lenovo IdeaPad Z710-59400487 (17.3-inch, Intel Core i5-4200M), $600
Coming in at the lowest price of our selections, this Lenovo has a 17.3-inch screen that is great for opening multiple browser or Excel windows at once. The big screen, which produces accurate and realistic colors, also lends itself to watching videos, though you may have to adjust the screen position when watching with multiple viewers. Of course, a bigger screen usually means a heavier laptop, but at 6.4 pounds, the Lenovo IdeaPad Z710 is reasonably light for its size. The battery life, which we rated at 4.5 hours, is lower than that of similar laptops, so if you're going to be carrying this machine around, be sure to bring your charger with you. Overall, this laptop is great for those seeking more mobility than a desktop computer provides without compromising on screen size. This laptop also includes a DVD drive.
Lenovo Flex 2 (14-inch, Intel Core i7-4510U), $750
The Lenovo Flex 2 is an interesting machine. With a 14-inch touch-screen display and a keyboard that swivels back 300 degrees, this laptop takes advantage of Windows 8's tablet-friendly user interface. In the flipped or so called stand mode, you can easily flick through news stories at the breakfast table and watch videos in bed. For productivity, this laptop is one of the fastest models we've tested and, weighing slightly more than 4 pounds, it is lightweight for its size. Battery life is adequate at 5 hours and 45 minutes, which should suffice for a couple of classes. The backlit keyboard will be a boon during late-night study sessions.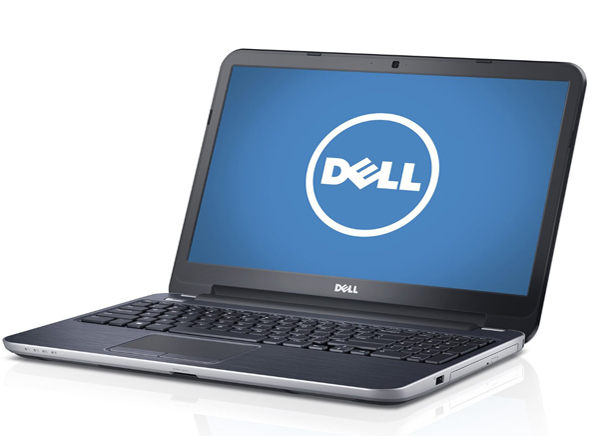 Dell Inspiron 15R Touch (15.6-inch, Intel Core i-5-4200U), $650
With an aluminum exterior and a touch-screen display, the budget-friendly Dell Inspiron 15R Touch doesn't feel cheap. The dedicated number pad and the 15.6-inch screen are great for productivity applications, and although the touch screen has noticeable flex when it is used, that does not change the screen's viewing angle. The 9.5-hour battery life ensures that you'll get through your classes without having to plug in, and the generous 1TB hard drive provides plenty of space for your files. This laptop has a DVD drive.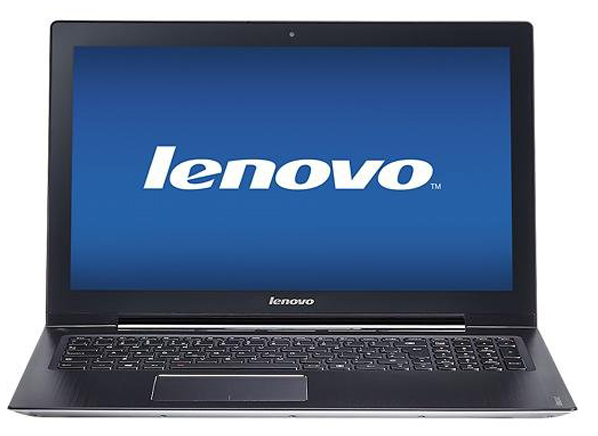 Lenovo IdeaPad U530 Touch Ultrabook (15.6-inch, Intel Core i7-4500U), $800
At the top of our price range, the Lenovo IdeaPad U530 packs a touch-screen 15.6-inch display, a backlit keyboard, facial recognition technology, and voice command capabilities. Also this laptop offers excellent performance, and its 5.2-pound weight is reasonable for the size. The 7-hour battery life will get you through most of your day, and should your smart phone or tablet battery die on you, the nifty USB sleep and charge port will allow you to charge them back to life even when the computer is in sleep mode.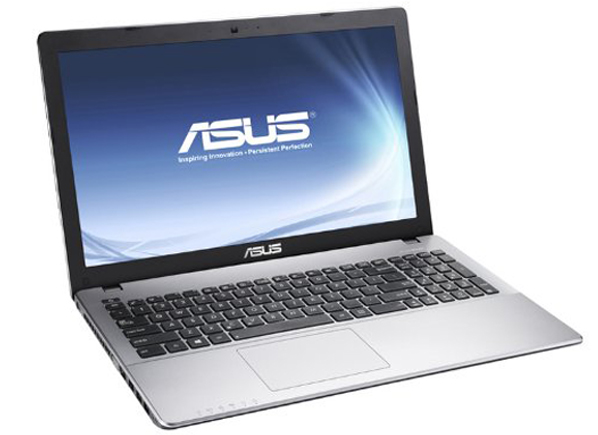 Asus X550LB-DS71 (15.6-inch, Intel Core i7-4500U), $760
This multimedia laptop, which has a dedicated Nvidia graphics card and an 8-hour battery life, provides a good combination of performance and mobility. Taking notes on this full-sized keyboard is a pleasant experience, and the dedicated numeric pad makes punching numbers a breeze. This machine is also great for gamers who don't have a console or a full-blown desktop, as it can handle even demanding games. The 750GB hard drive should be large enough to hold plenty of movies and games, and the 5-pound weight allows it to be lugged around easily in a backpack. This laptop has a DVD drive.
—Karim Lahlou