A Whole Foods 365 Greek yogurt has five times more sugar than its nutrition label shows
Consumer Reports' tests reveal the plain fat-free yogurt has 11 grams of sugar per serving
Published: July 17, 2014 05:00 PM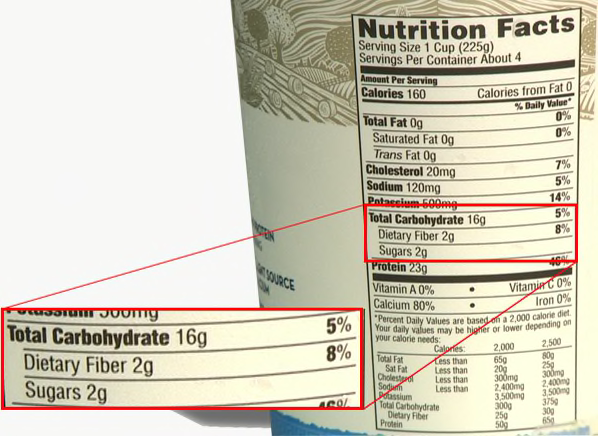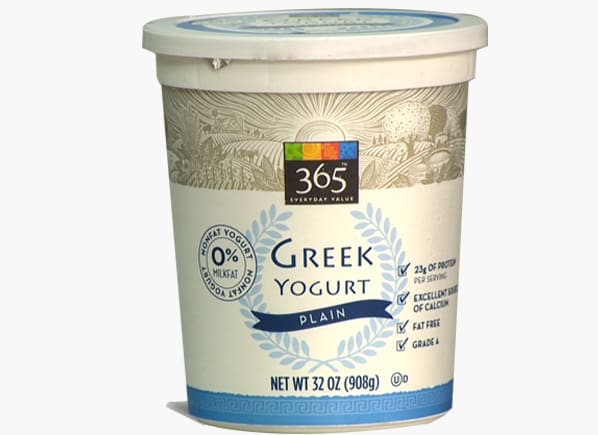 During a recent test of plain Greek yogurts for nutrition and taste, our food experts noted something curious about Whole Foods 365 Everyday Value Nonfat Plain Greek Yogurt. While the Nutrition Facts labels on the other 12 plain yogurts we evaluated had a range of between 5 and 10 grams of sugar per 8-ounce serving, this 365 yogurt listed only 2 grams.
Too good to be true? To find out, we analyzed six samples of the yogurt from six different lots for sugar content. The results showed an average of 11.4 grams per serving—more than five times what's listed on the label.
To put this in context, bear in mind that all yogurt naturally contains the sugar lactose. That means that even plain yogurts and those made with non-nutritive sweeteners such as stevia and sucralose (not just flavored yogurts that contain added sugar) have some sugar. What's more, the label on this 365 yogurt also listed 16 grams of total carbohydrate per serving. Since lactose provides the vast majority of carbs in yogurt, the numbers just didn't add up.
One of Whole Foods Market's slogans is "Health Starts Here." On the company's website, you'll find a list of more than 75 ingredients it deems "unacceptable" for use in foods sold in its stores, including high-fructose corn syrup, partially hydrogenated oils, and artificial colors. Given Whole Foods' care and attention to food content, this discrepancy in the sugar content in one of its own branded products is that much more bewildering.
When we contacted Whole Foods Market, a company spokesman expressed surprise about our data. In a statement, the company said: "We are working with our vendor to understand the testing results you have provided. They are not consistent with testing results we have relied upon from reputable third-party labs. We take this issue seriously and are investigating the matter, and will of course take corrective action if any is warranted."
We'll let you know when we get an update from Whole Foods. In the meantime, know that Whole Foods 365 Everyday Value Nonfat Plain Greek Yogurt is a nutritious food to be sure. It's rich in protein and calcium and it received an Excellent score for nutrition in our tests, even when we analyzed it with 11.4 grams of sugar.
But our data show that its sugar content is in line with other plain Greek yogurts. For people with diabetes and others who watch their sugar intake carefully, every gram—whether it's added or occurs naturally in a food—counts, and consumers have the right to expect that what they read on Nutrition Facts labels is correct.
—Consumer Reports