Thermostats that know when you're coming home
Innovative thermostats from Honeywell and others
Published: July 17, 2014 01:00 PM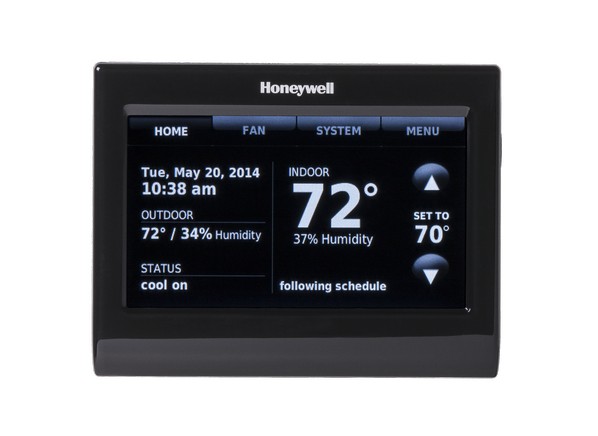 A programmable thermostat can help make your home more comfortable and energy efficient by automatically adjusting its temperature, say raising the air conditioning while you're sleeping and turning it off after you leave for work. But those benefits are only possible if the thermostat is simple to set up. That's why ease-of-use is a key criteria in Consumer Reports' tests of programmable thermostats. Several models made our latest recommended list, including a new product from Honeywell that's both user-friendly and innovative. Other programmable thermostats left our testers scratching their heads. Here are the details.
Ever since the arrival of the Nest learning thermostat in 2011, manufacturers have been competing to create the smartest programmable thermostat. Our latest roundup includes voice-activated models and those with "geofencing," or the ability to track your location and adjust temperatures accordingly, say cranking up the AC shortly before you get home. These features are pretty cool, but only as add-ons to a device that's also very easy to operate.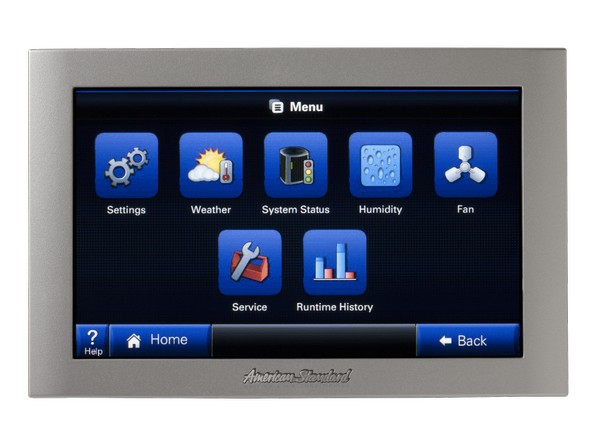 That's why we really like the Honeywell RTH959OWF, $300, one of 14 models in our thermostat Ratings that can be controlled remotely via your smart phone or computer. Its touchscreen color display offers crisp contrast and its prompts are intuitive. We also had no trouble connecting to our Wi-Fi router or downloading the easy-to-use app. And it's the industry's first voice-activated programmable thermostat, which we found logical and responsive. Among connected models, the American Standard AccuLink AZone950, $450, also impressed our testers with its expansive touchscreen display and equally intuitive controls.
If you don't care about controlling your home's temperature from your smart phone, you can save a lot by choosing a model without remote access. Honeywell is the clear winner in this category. The Honeywell Prestige HD YTHX9321R, $250, offers an exceptionally sharp display and its ease-of-use score was the highest of all tested models. Its tabletop remote lets you control thermostats in other parts of the home. Less expensive models from Lux ($70) and Robert Shaw ($125) also made our winner's list of thermostats without remote access. For more details, including models that earned middling marks for usability, see our complete programmable thermostat Ratings.
—Daniel DiClerico (@dandiclerico on Twitter)