How to take photos that will sell your house
Blurry or poorly lit photos can discourage prospective buyers
Published: July 02, 2014 11:45 AM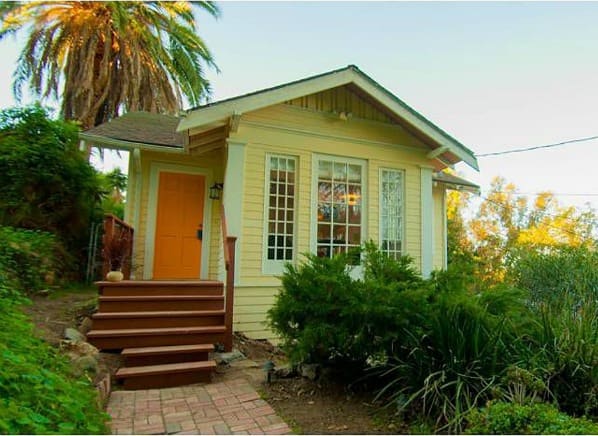 Used to be that curb appeal was the best way to get home buyers in the door. But now most people start house hunting online where they can click through slide shows of dozens of houses without leaving their own. Photos that are blurry, poorly lit, or show a cluttered room can discourage prospective buyers from touring the home in person. Here's how to make your home look its best when you're putting it on the market on a real estate website.

Declutter and depersonalize. Before getting out the camera, get busy cleaning. Get rid of all the clutter—the stacks of papers, mounds of clothes, and piles of toys. If your counter is covered with small appliances, put away as many as possible. Remove personal items such as a banner with your child's name on it from his bedroom. Remember that the buyers want to imagine themselves living there not you.

Consider staging. If you've already moved out of your home, it may look too empty. Either leave a few key items behind such as the living room furniture and dining room set or consider hiring someone to stage your home with furnishings that fit the style of your house. Whichever you do, make sure everything is neat and clean and that any eyesores, like the leftover cable wire, have been hidden.

Don't forget the outside. Now's a good time to clip your hedges, mow the lawn, and weed the garden. Clear the yard of bikes and scooters and put your garbage can out of sight. If your front door has seen better days, give it a fresh coat of paint in a contrasting color. Clark + Kensington Semi-Gloss Enamel, $33, sold at Ace is our top-rated paint for trim.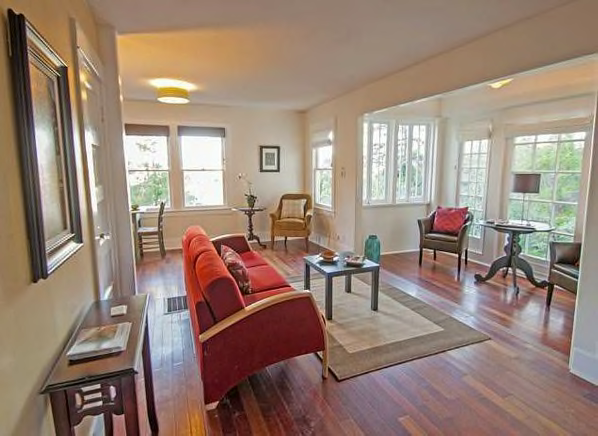 Get the right camera. Next talk to your realtor about who will be taking the photos—you, her, or a pro. Photography lessons aren't required to get a realtor license so you may want to invest in a good camera yourself and take your own photos because a smartphone or basic point-and-shoot camera won't cut it.

Terry Sullivan, the photo guru at Consumer Reports recommends getting an advanced camera for shooting real estate because they have a larger sensor than you'll find in a phone or a basic camera. "What that means is you can capture great photos in lower light, which can be quite common in interior shots," says Sullivan.

The three cameras he recommends are all top camera picks including the mirrorless SLR-like Samsung NX30, $850, the Canon EOS Rebel T5i SLR, $750, and the advanced point-and-shoot Sony Cyber-shot DSC-RX10, $1,300, which has a nice long zoom. "An obvious upside to the SLR and mirrorless SLR-like cameras is that you can buy other lenses for them that dramatically improve your photos," says Sullivan.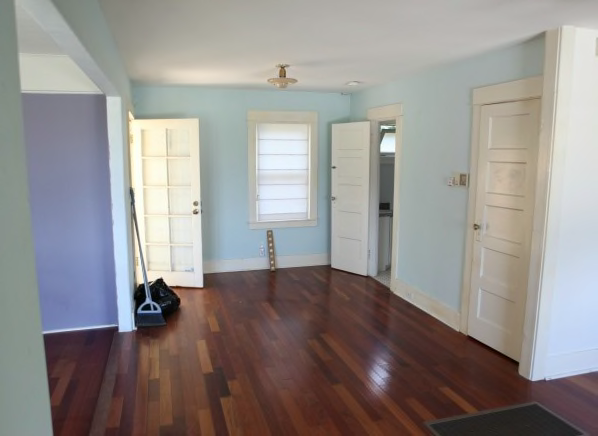 Count your pixels. Before taking any photos, check the real estate websites where you plan to list your home for photo size and other specifications. If the photos are too small, they'll be blurry when enlarged. Typically, horizontal shots work better than vertical.
Plan your shots. Once your home is ship-shape, start snapping. You'll want to take photos of all the main rooms as well as the exterior, yard, and possibly your neighborhood if it's near a park or other attraction. Several real estate websites we checked recommend taking your photos in natural light during the day. You may have to photograph over several days to catch every room in the best light.

Capture the highlights. In addition to photographing each room, take close-up shots of any features you want to highlight such as a fireplace, granite counter, stainless appliances, or nice bathroom fixtures. If you have an area where you entertain outdoors, zero in on that too. When photographing the exterior of your home, try several different angles to see which best shows the depth of your house and size of your property.

For more inspiration, check the photo ideabooks on the Houzz website as well as the Field Guide to photographing your house at the National Association of Realtors.
—Mary H.J. Farrell (@mhjfarrell on Twitter)