5 signs your gas grill is over the hill
If your grill has seen better days, now's a good time to buy a new one
Published: August 27, 2014 05:30 PM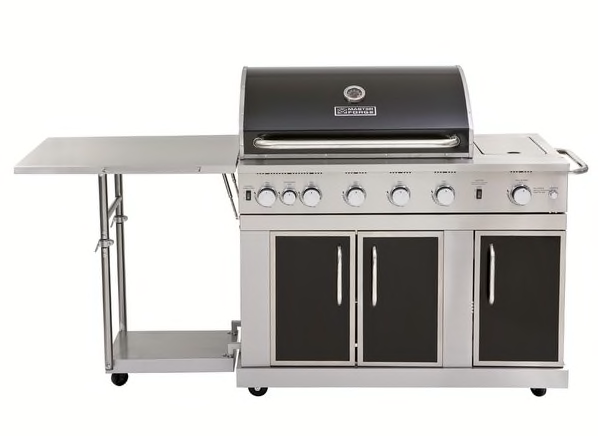 Even if you keep your grill clean and covered, parts can wear out. If your grill is still under warranty, fixing it is a no-brainer. Otherwise, compare the cost of new parts and the grill's overall condition with the cost of a new one. Here are five signs that your old grill might be a goner plus some top-rated replacements from Consumer Reports' gas grill tests.

A rusty or cracked firebox. A little rust can be removed with a stainless-steel brush. If the box has extensive rust or cracks, it's time to get a new grill.

Yellow or uneven flames heat. Those are clues that you need to clean the burner tubes or ports; try using a toothpick. If the flames are blue and even when you turn the heat back on, the burner is fixed. Before you buy, check your warranty. Many grill burners come with a 10-year warranty or longer.
Cost: $40 to $150

Flaking or cracked grates. Scrub encrusted stainless-steel grates with a wire brush before tossing them; new ones cost $30 to $250. Coated cast-iron grates that are flaking or cracked should be replaced because flakes of coating can stick to your food.
Cost: $40 to $180.

Cracked hoses and connectors. Replacing a cracked gas hose is a safety must. Do the bubble test: Mix a bit of dishwashing liquid and water in a spray bottle, then spray over hoses and connections to the gas tank. Bubbling is a sign of a leak.
Cost: $15 to $80, including the regulator for propane or natural gas.

Iffy igniter. One that's integrated into the burner controls, such as those on gas ranges, is harder to replace than an igniter that's separate from the controls.
Cost: $10 to $40.