All-new 2015 Acura TLX aims to serve as the Goldilocks solution
Fresh design replaces two sedans
Published: August 08, 2014 04:00 PM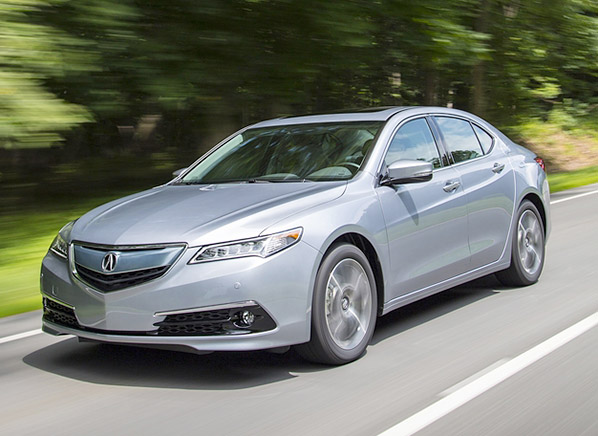 Designed to be the Goldilocks model in the automaker's three-sedan lineup, the 2015 Acura TLX is not too big, garish, or striking looking. It replaces the TSX and the TL, leaving the Civic-based, largely forgettable ILX as the base model and the disappointing RLX as the flagship. Clearly, a lot is at stake with the TLX so it must succeed. Prices range from about $32,000 to the mid-$40,000s.
The TLX formula is a straightforward porridge, with the front-drive model offered with optional all-wheel-drive and a choice of four- or six-cylinder engine. The spice that the TLX brings to the table is with acronym-heavy systems that supposedly aid rear-wheel steer and handling assistance and display SH-AWD and P-AWS on the trunk lid. Arguably, this is to compensate for the better weight distribution and rear-drive configuration of the car's European competitors. The proof will be in the track experience when we buy one for testing—shortly.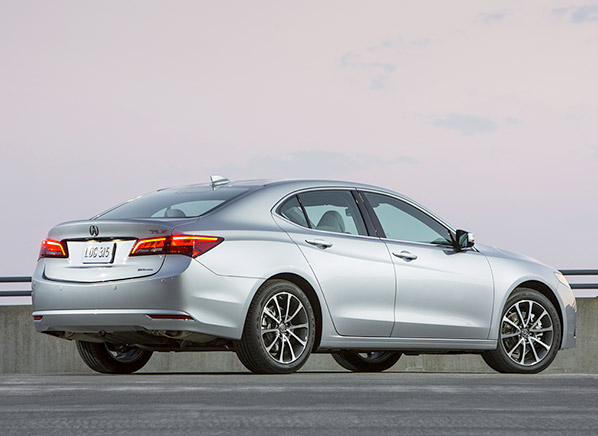 The base engine is a 2.4-liter four-cylinder with 206 horsepower, matched with an automated manual eight-speed, dual-clutch transmission. The midlevel model has a 3.5-liter V6 with 290 horsepower, teamed with a nine-speed conventional automatic transmission. The top offering combines the six-cylinder engine with all-wheel drive. No AWD with the four-cylinder.
The TLX offers a full suite of advanced safety technologies, aided by a camera and radar system, such as blind-spot detection, forward collision avoidance, lane-departure warning, and cross-traffic monitor.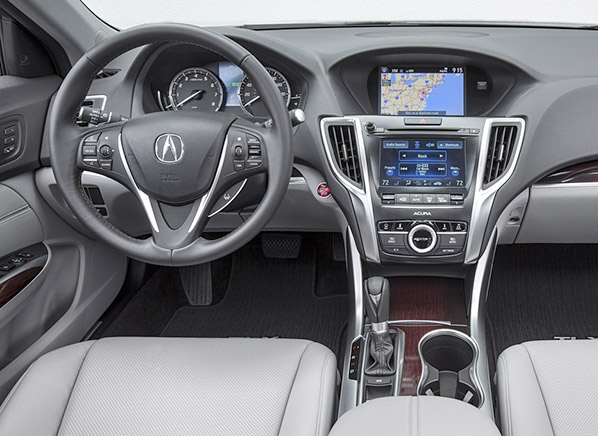 Acura touts this all-new platform as engineered to excel in crash tests. The company also states that it is dramatically quieter than the outgoing TL, thanks in part to greater design emphasis on aerodynamics and the use of acoustic spray foam and triple door seals.
In the end, the Acura TLX aims to be a midsized luxury car for the masses, neither too hot, nor too cold, and with the promise of being sporty. Given the company's recent lackluster efforts, which frankly overpromised and underdelivered, we are hoping that the TLX will prove tastier than porridge.
We plan to give it a try at our track soon and find out.
—Jeff Bartlett