Kenmore dishwashers cited on breakage claims
Readers knock two former champs from Consumer Reports' tests
Published: August 21, 2014 12:15 PM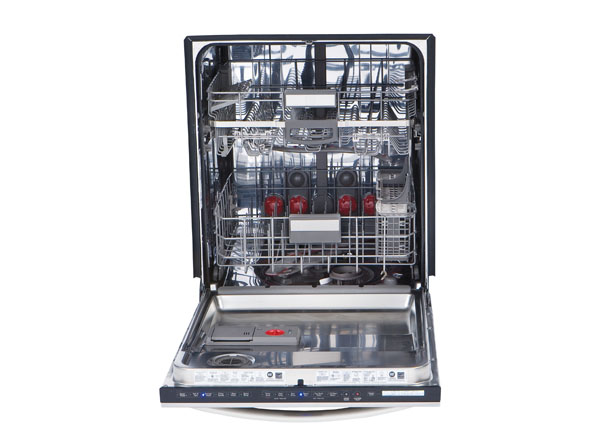 A handful of major dishwasher brands have occupied the top spot in Consumer Reports' dishwasher Ratings in recent years and each time one model leapfrogs over another it's news—as we recently reported when KitchenAid edged out Kenmore. But today it's our readers' turn as we take note of a number of complaints about two Kenmore dishwashers that were both former champions.
When we tested the Kenmore Elite 12793, $1,350, it had mostly top-notch performance along with an industry first: a motorized spray arm that was able to reverse direction if it hit an obstacle such as a utensil that had slipped through the racks. Using an action camcorder mounted inside the tub, we verified the claim by observing a cycle. Among other attractions, we liked the adjustable upper rack that can be moved using only one hand. But we also noted the Kenmore's lackluster performance when it came to drying plastic items.
Since we posted our results for the Kenmore Elite 12793, user reviews have rolled in (you can find them on the model page). They cite two issues about equally: breakage and sub-par drying. The breakage complaints involved either the control panel or the upper rack's adjustment arm—the same one that had impressed us in our tests. (We experienced neither failure.) However, we weren't surprised to hear about the machine's struggles with drying plastic.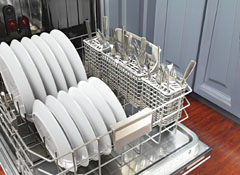 The now third-place Kenmore Elite 12783, $1,200, edged out the then-reigning champ, the Bosch Ascenta SHX3AR7[5]UC, with similar performance and features—yet slightly quieter operation and lower water use. But a number of recent user reviews cite reliability issues related to breakage. Of these, a few specifically mention leaking pumps. As with the Kenmore Elite 12793, we experienced no breakage during our testing.

While Consumer Reports closely monitors the user reviews on our website, we do not base our Ratings and model recommendations on them. For that we rely on our own testing and expertise. We also count on the aid of our brand-repair histories to identify patterns in long-term use. Currently, Kenmore lies roughly midway between the most and least repair-prone brands of dishwashers.

There's one buying criteria that often trumps the rest for many shoppers: price. And at $730, the Bosch Ascenta SHX3AR7[5]UC remains the least expensive of our top diswasher picks. Whatever drives your selection, be sure to read our buying guide before comparing models in our dishwasher Ratings of almost 190 dishwashers.

—Ed Perratore (@EdPerratore on Twitter)