Reduce your food waste and your grocery bill
Shop smart, plan ahead, and store your food in a good refrigerator
Published: August 15, 2014 08:00 AM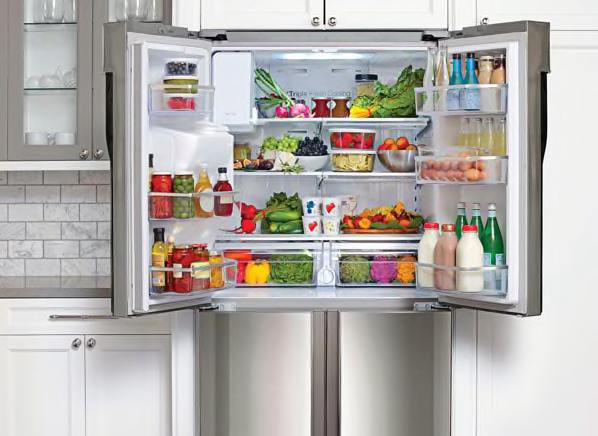 An astonishing 36 million tons of discarded food ends up in landfills each year. Not only does that waste the money spent to buy the food and the energy to keep it fresh but when the food decomposes it produces methane, a harmful greenhouse gas. To reverse this trend, the Environmental Protection Agency is encouraging people to reduce food waste and asking restaurants and supermarkets to donate unused food to food banks. You can do your part by following the tips below from the EPA.

Shop your refrigerator first. Cook or eat what you already have at home before buying more food.
Plan your menu before you go shopping and buy only those things on the menu.
Buy only what you realistically need and will use. Buying in bulk only saves money if you're able to use the food before it spoils.
Be creative. Use the edible parts of food that you normally do not eat. For example, stale bread can be used to make croutons and beet tops can be sautèed for a side dish.
Freeze, preserve, or can surplus fruits and vegetables—especially abundant seasonal produce.
At restaurants, order only what you can finish by asking about portion sizes and be aware of side dishes included with entrees. Take home the leftovers and keep them for your next meal.
At all-you-can-eat buffets, take only what you can eat.
Compost food scraps rather than throwing them away.
Nutritious, safe, and untouched food can be donated to food banks to help those in need. Here's how to find a food bank near you.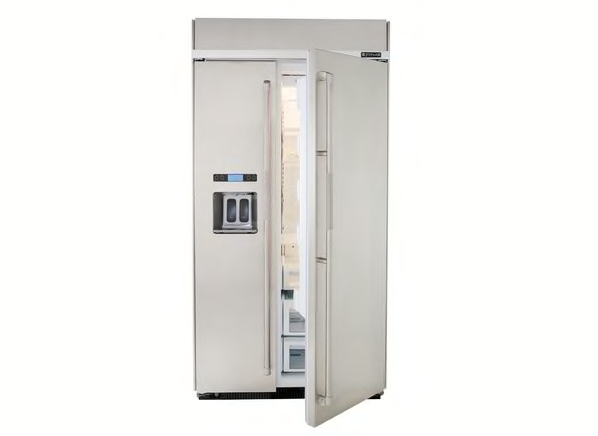 Best refrigerators from our tests
Of course, the best way to keep food fresh is to have a top-performing refrigerator. The best refrigerators in our tests have superb temperature performance and are energy efficient. Here are the winners from our tests of six types.

Convertible freezer/refrigerator. If you like to buy in bulk, you may want to consider the Frigidaire FKCH17F7HW, $750, which is the industry's first stand-alone freezer that also doubles as an extra refrigerator. In its refrigerator mode, the Frigidaire delivered excellent temperature control and energy efficiency. As a freezer, the Frigidaire also delivered excellent temperature control, plus it's self-defrosting.
—Mary H.J. Farrell (@mhjfarrell on Twitter)