The best yogurts
Many of the popular brands we rated taste great and are good for you
Published: August 30, 2014 06:00 AM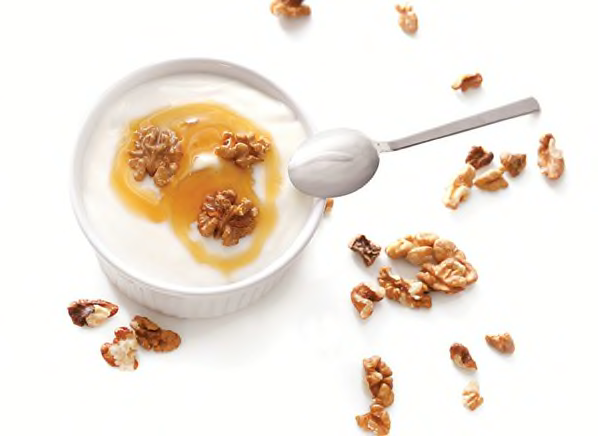 Greek yogurt may be all the rage, but regular yogurt has its advantages: It tends to be higher in calcium and lower in calories, plus it costs less. We rated eight plain regular yogurts and 10 vanilla ones for nutrition and taste. Here's what we found.
Nutrition
Seven plain products and three vanilla varieties scored an Excellent for nutrition. The plain ones rated higher, mostly because they are lower in sugars. The sugar in plain yogurt is naturally occurring; it comes from lactose, which is found in milk. You can estimate how much added sugar a vanilla yogurt has by checking the label and doing some simple math. A 6-ounce serving of Dannon Vanilla Lowfat, for instance, contains 25 grams of sugars. The same size serving of Dannon All Natural Plain Lowfat yogurt has 11 grams. That means there's about 14 grams (about 3½ teaspoons) of added sugar in the vanilla yogurt.
Yogurt is a great source of calcium—the ones we tested supplied 15 percent to 40 percent of the Daily Value of this mineral (1,000 milligrams), or 150 to 400 milligrams, per serving. In comparison an 8-ounce glass of lowfat milk has 300 milligrams of calcium.
Taste
A good yogurt has a rich mouthfeel and a balanced flavor. Not surprising, the products higher in fat tasted better, but we did find two lowfat yogurts—Trader Joe's Organic Plain Lowfat and Dannon Vanilla Lowfat—that scored Excellent for taste. Those came in at the bottom of our ratings had "off" textures, such as chalkiness, or fruity or cheesy notes. We found that you're less likely to notice any shortcomings in plain yogurts if you top them with something sweet. That also allows you to control the amount of sugar that's in your yogurt.
Price
In our tests, regular yogurts cost 8 to 15 cents per ounce while the Greek yogurts ranged from 9 to 42 cents. Either type of yogurt will be less expensive if you buy it in larger containers, if available, and spoon out the servings.
Bottom line
If you're concerned about your sugar intake, buy a plain yogurt, then sweeten it with a tad of honey or other sweetener. Add vanilla extract, some fruit, or other healthy topping.
—Deborah Pike Olsen