Apple prepares to go big with iPhone 6
Steve Jobs once said 'no one's going to buy' a big-screen phone, but Apple almost definitely will reveal two bigger iPhones
Published: September 08, 2014 01:20 PM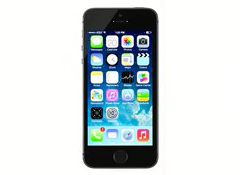 One of the late Steve Jobs' best and worst qualities was his purity of vision. He was always proud of the fact that his company's products, such as the iPod, iPhone, and iPad, anticipated the needs and desires of consumers, rather than reacting to them. The company has always evolved its products in response to improvements in technology—making them thinner, lighter, and more capable with each successive generation, but under Jobs' stewardship, Apple rarely changed its products away from what he saw as the Platonic ideal for a computer, smart phone, or tablet in order to follow the market.
Jobs even went so far as to make a few pronouncements about trends in technology that he (and presumably Apple) saw as distasteful. In 2010, Jobs famously said that the 10-inch screen size for the iPad was " . . . the minimum size required to make great tablet apps." He then swore that Apple would not make a 7-inch tablet. Also in 2010, Jobs criticized large-screen competitors to the 3.5-inch screen iPhone 4, saying " . . . no one is going to buy that."
But people did buy smaller tablets and larger smart phones from Apple's competitors—lots of them. And less than a year after Jobs' death from cancer in 2011, though, Apple had already pivoted, creating an iPad mini with a 7.9-inch display, as well as a stretched-out iPhone 5 with a 4-inch display.
Now if the rumors are true, it seems that Apple is going even larger, with two big-screen models. One with a 4.7-inch screen and the other with a 5.5-inch screen that should compete head-on with rival Samsung's new 5.7-inch Galaxy Note 4.
Consumer Reports will be in Cupertino, California, for the iPhone 6 launch tomorrow and will report back with all the details on the new iPhones, as well as details on the hotly anticipated Apple smart watch and other news.
—Glenn Derene