Top-performing kitchen gear at rock-bottom prices
5 top picks for $50 or less from Consumer Reports' tests
Published: September 03, 2014 05:30 PM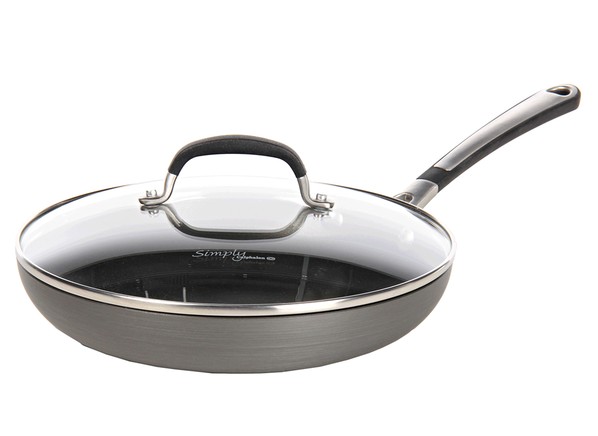 What if you found an extra $50 in your wallet, would you save it for a rainy day, go on a Starbucks' spree? We looked at how far $50 would go among the products Consumer Reports tests, and not just any products, but ones that were impressive enough in our tests to make our top picks list. Here are five that cost $50 or less and are worth a look.
Frying pan: $40. Nonstick are the big sellers and if the coating on your pan is scratched or flaking it's time to toss it. The $40 Calphalon Simply Nonstick 10" Omelette Pan (shown) is a CR Best Buy.
Here's why: Superb at evenly heating food and, when new, it was excellent at releasing food. The handle stayed cool to the touch, but wasn't as sturdy as the top-rated $90 Swiss Diamond Classic. The Calphalon excelled at withstanding our nonstick durability test—a machine rubs steel wool over the pan's surface for up to 2,000 strokes. This aluminum skillet is easy to clean and comes with a 10-year warranty.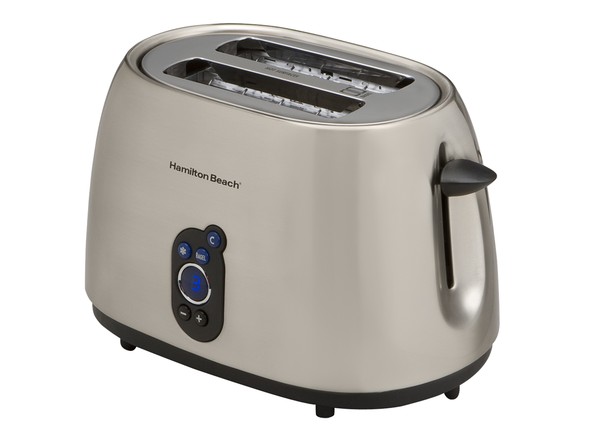 Toaster: $35. If your college student needs a toaster for her off-campus apartment, the Hamilton Beach Digital 22502 is the one to get. This two-slice toaster is one of the least expensive in our toaster tests, but it managed to achieve one of the highest overall scores.
Here's why: Toast popped up evenly brown with nearly every batch, and the toaster offers very good control over color range, in case some like it dark and some like it light. Special features include a digital display, bagel and defrost setting, and slide-out crumb tray for easy cleanup. Its brushed-finish metal housing looks good on the countertop.
Three lightbulbs: $39. Sounds crazy to spend that much for ligthbulbs but each $13 Cree LED can save you around $150 over its life. That's because it uses about 9.5 watts of energy yet provides as much light as the 60-watt incandescent it replaces, and is supposed to last about 23 years when used 3 hours a day. The Cree 9.5-Watt A19 Warm White Dimmable LED is a CR Best Buy.
Here's why: After 3,000 hours of testing the Cree cast a bright, warm yellow light evenly in all directions. And it comes with an unusually long 10-year warranty. Use the LED in lamps, enclosed fixtures, and outdoors when not exposed to moisture.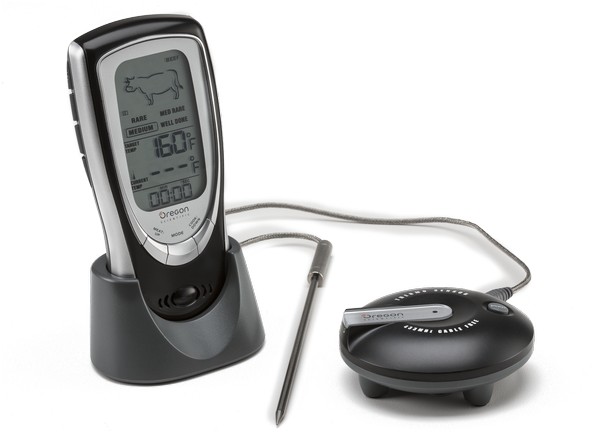 Meat thermometer: $50. Not just for inexperienced cooks. Using a meat thermometer takes out the guesswork, helping you to turn out perfectly braised roasts and preventing you from eating and serving undercooked meat that may pose health risks. The $50 Oregon Scientific Wireless BBQ/Oven AW131 was excellent.
Here's why: This leave-in digital thermometer is wireless, offering remote control while you're more than 100 feet away, and offers impressive, consistent accuracy, and handy features such as a timer, audible alert, and auto shut-off. With leave-in models the probe remains in the meat while it cooks, monitoring the temperature without you having to open the oven door. It can also be used as an instant read.
Food chopper: $40. Food choppers are smaller, lighter, and cost less than processors, and made quick work of cutting small batches of nuts and herbs that would get lost in a large processor's bowl. Choppers hold only about 3 to 5 cups and can be noisy, but you will probably use it in short clips. The $40 Cuisinart Mini Prep Plus DLC-2A is a recommended model.
Here's why: Cuisinart's 3-cup chopper was particularly adept at chopping almonds and onions, and grating hard Parmesan cheese. Pureeing of peas and carrots wasn't quite what we measured with the top-scoring $60 Ninja Master Prep Professional QB1004. But the Cuisinart is still a top chopper in our ratings.
—Kimberly Janeway (@CRJaneway on Twitter)