7 things you must know about Medicare
Consumer Reports experts answer your most common questions
Published: October 15, 2014 02:30 PM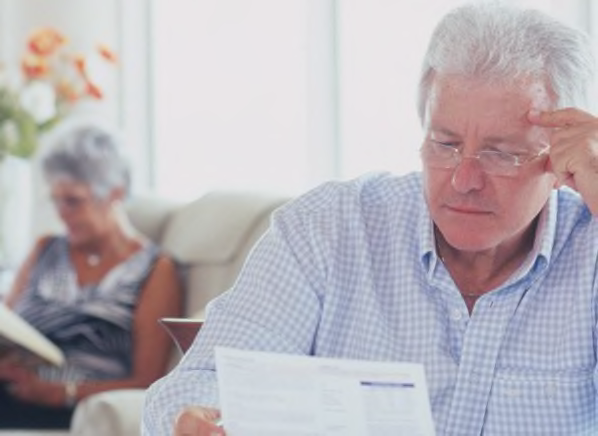 It's Medicare sign-up season. The annual open ernrollment season runs from Oct. 15 through Dec. 7.
We've received thousands of questions from consumers about various aspects of Medicare. In honor of the season, here are answers to some of the most common ones.
1. I'm turning 65 and retiring. How do I sign up?
Go to Medicare.gov or find a local Social Security office. If you enroll during the three months that precede your birthday month, your coverage will start the first day of the month you turn 65.
2. I'm going to work past 65. When do I enroll?
If the company you work for has 20 or more employees, you can wait until you leave your job. But most people enroll in Part A, which covers hospitalization, when they turn 65 because it's free if you or your spouse has worked for more than 10 years. If your company has fewer than 20 employees, you should also enroll in Part B, which covers doctor bills and outpatient treatments.
3. I'm retiring at 62. Can I enroll in Medicare early?
Only a few categories of people can get Medicare before age 65. You can get it if you:
Have been receiving Social Security disability income for 24 months.
Have kidney failure and need dialysis or a transplant.
Have ALS (amyotrophic lateral sclerosis) and are receiving Social Security disability income. You can start Medicare right away instead of waiting for 24 months.

Got a question for our health insurance expert? Ask it here. It helps if you include the state you live in.
4. What's the difference between Medicare Advantage and Medigap?
Advantage plans are private and replace regular government-run Medicare. They cover the same health services as original Medicare, but you get care only from the plan's providers and you have to pay out-of-pocket expenses, up to an annual maximum that averages about $5,000 but can be as high as $6,700. Medigap plans work with original Med­i­care, picking up the program's out-of-pocket costs.
5. Is Advantage or Medigap better?
It depends. Advantage plans have lower premiums, and almost all come with Part D drug plans. But you'll have higher out-of-pocket expenses and be restricted to the plan's network. If you don't like your plan, you can switch to another one at open enrollment. Medigap will leave you with little or no out-of-pocket exposure, depending on which plan design you choose. And you can go to any doctor who accepts Medicare (about 99 percent of them). But once you've picked a plan, you might be stuck with it. After a six-month grace period when you first enroll in Part B, in most states Medigap insurers can turn you down or charge you extra because of pre-existing conditions. Here's more detailed information to help you decide.

6. I'm not on any prescriptions, so I plan to skip buying a Part D drug plan for now. Good idea?
No! If you skip Part D when you start Medicare and change your mind later, you'll be assessed a permanent premium surcharge for every month you could have been on Part D but were not. In 2015 the surcharge will be $0.33 per month. So if you delay for 60 months, you'll pay an extra $19.90 per month. Instead, enroll in the cheapest plan avail­able. You can switch later if you find you need better coverage.
7. Can I keep my Affordable Care Act plan instead of enrolling in Medicare?
Technically, yes—but it's a bad idea! Once you're eligible for Medicare, you can no longer get a tax credit to help with the premiums for your Affordable Care Act plan. It will almost certainly cost more and cover less than Medicare plus Medigap and a drug plan.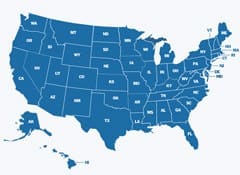 Click on the image at right for rankings of health insurance plans nationwide. Use the tool to:
Choose a plan category such as private HMO or PPO, or Medicare HMO or PPO.
Choose a state.
Customize your search to compare plans' scores and their performance in measures such as consumer satisfaction and providing preventive services.