Are voice commands really distracting?
New AAA research aside, it's important to remember that risk is relative
Published: October 07, 2014 05:00 PM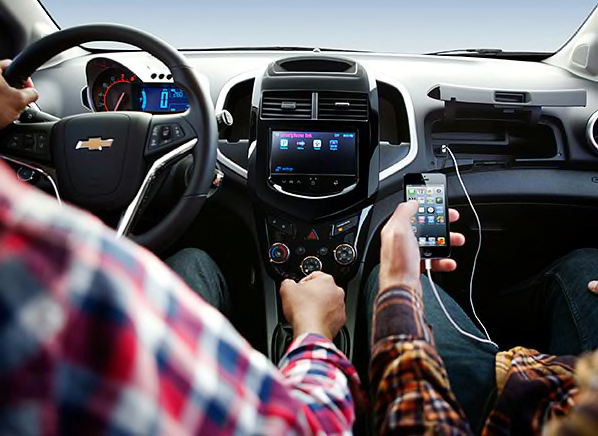 Driver distraction is a big concern here at Consumer Reports. We purchase and test more than 70 cars a year, and our tests include judging vehicle controls. Consumer Reports supports anti-texting efforts and guidelines for simpler interfaces. Despite that, we have some concerns about the messages stemming from the recent AAA report about hands-free controls and distraction.
Much of the media is portraying this study as more evidence that hands-free controls cause distraction and thus are "dangerous." (Their word, not ours.) As usual, the quest to create a sound bite oversimplifies one of the most complex issues surrounding modern cars.
A quick review: AAA compared the voice-command systems in six different cars. Their testing found that Toyota's Entune was the least-distracting system tested, while Chevrolet's MyLink was the most distracting. The research emphasizes usability differences among systems—and we totally agree. Simple design issues such as the ability to correct mistakes or use "natural" language for requests have a big effect on usability.
Another point of agreement: "hands free" technology doesn't mean "screen free." People being people, we like to confirm that the voice technology got the request right. Glancing at a screen for confirmation takes your eyes off the road, if only for a brief time.
We have a problem with tagging these systems as "dangerous." Risk is completely relative, so it's important to establish a baseline. Sure, using a voice-command system is more distracting than just driving. But like it or not, drivers do more than simply pilot a car.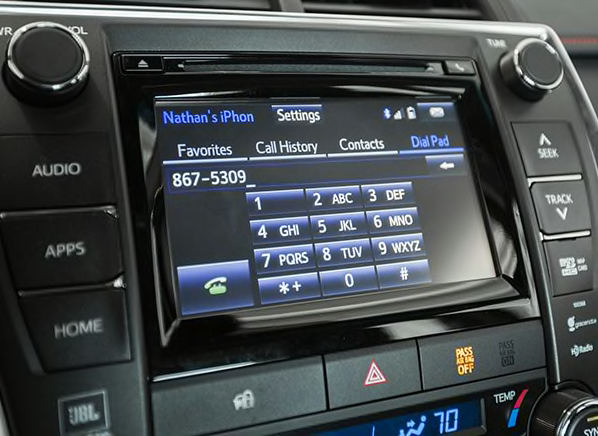 In many cars today, drivers can use voice commands to achieve a naturally-distracting goal, such as selecting a song from a phone's library or dialing a contact. The alternative would be to pick up the phone and poke through its menus. Looking away from the road and manually playing with the phone is proven to increase the risk of accidents. No question. You don't want to swap the comparatively limited cognitive and visual demands of voice commands for that.
It's also important to compare apples and oranges. Different systems have different capabilities. While the AAA study found Siri was more distracting than all of the factory systems tested, this was partly because Siri is far more capable. It's no surprise that using Siri to update your Facebook page is inherently more distracting than, for example, using Entune to tune the radio. Better integration of voice commands with the car, such as through Apple's CarPlay, might mitigate some of that.
Maybe giving people this enhanced capability is problematic because people don't do a good job of assessing risk. Let them update their Facebook feed by voice, and they're tempted to do it. Then again, if someone is going to update Facebook anyway when driving (which we don't endorse), doing it with voice commands is a lot better than using the phone.
Understandably, this is a hot field for research right now—and not all of it agrees. MIT's Agelab looked at Ford's Sync voice-command system and found that its workload demands were low to moderate, even though it didn't eliminate looking away from the road. One reason for the research: Anti-distraction guidelines from NHTSA for vehicle controls will push manufacturers to even more use of voice commands.
Scientific studies aside, what do consumers think of their voice-command system? While customers frequently gripe about the voice-command systems in their cars, they also overwhelmingly like them. A random, nationwide survey, conducted by the Consumer Reports National Research Center, showed that most respondents found voice controls easy to use and were very satisfied overall. About two-thirds of drivers regularly used voice commands for phone or audio functions.
No doubt, there is room for improvement in voice-command design and reliability. A quick look at YouTube reveals plenty of people yelling at their car's inaccurate voice-command systems. But Consumer Reports thinks it's important to take a holistic look at driver distraction, rather than the tendency to single out an entire technology as being unsafe.
—Tom Mutchler