Beware of 'muscle-building' energy supplements targeting teens
Some contain a stimulant never tested on humans, study says
Published: October 08, 2014 06:00 AM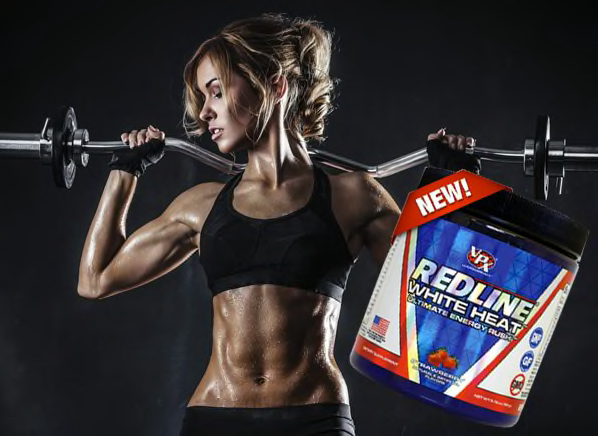 Are you looking for the energy you need "to move the big-boy weights"? How about a pill that gives you "laser-like focus"? Or one that implements "the newest in fat-burning technology"? If you recently picked up a supplement that makes those claims, beware. You could be getting a big dose of a dangerous stimulant, DMBA, without knowing it.
"Teens are taking these for better workouts in the gym," Pieter Cohen, M.D., a Harvard University researcher and lead author of the study, said. "Maybe they're looking to make the soccer team. They go to a place like GNC and they're buying what they think is safe. These products are sometimes mixed with water and sold in different flavors like watermelon—that's how benignly they are being marketed."
But what those young athletes are consuming are significant doses of an experimental and dangerous drug, says Cohen, who is also an internist at Cambridge Health Alliance. DMBA can cause adverse health effects, such as a feeling of rushing or difficulty standing still. According to the label of Redline White Heat, a consumer also would be getting the caffeine equivalent of more than three cups of coffee.
DMBA could also pose a problem for professional as well as college athletes. The World Anti-Doping Agency, Major League Baseball, and the National Collegiate Athletic Association have all banned DMAA, so there's a good chance they'll also ban DMBA.
DMBA's chemical cousin, DMAA, was introduced as a nasal decongestant in the 1940s but quietly withdrawn from the market in the 1960s when the FDA demanded that drugs prove their safety and effectiveness. In 2006 it was reintroduced as a dietary supplement, thus escaping the need to prove its safety and effectiveness to the FDA. By 2010 it had sales of $100 million. But in 2013 the FDA announced that DMAA did not qualify as a dietary supplement and banned its use. It was also banned in other countries, including Australia, Canada, and Sweden, over concerns about its health risks. It continues to be investigated as a cause of strokes, heart failure, and sudden death.
For this study Cohen and researchers from the Netherlands and NSF International, an independent testing organization, looked for products that listed something called "AMP" or "AMP citrate" on the label because they had not previously seen it in supplements and wondered what it might actually be. They discovered that it was chemically similar to the banned stimulant DMAA. DMBA showed up in 12 of the 14 samples of the supplements they tested. What's even more disconcerting, the scientists say, is that the number of supplements containing DMBA is probably much greater.
"You remove a few atoms from the chemical structure of a stimulant and you're exposing adolescents and adults to completely novel drugs," Cohen said. "It's the equivalent of purchasing a research chemical and swallowing it. We have no idea what is going to happen to you."
Given the potential health risks, Cohen says the FDA should warn consumers about supplements containing DMBA, and that manufacturers need to recall those products. When Consumer Reports contacted the maker of Redline White Heat and MD2 Meltdown, VPX Sports Nutrition Supplement Company of Weston, Fla., for comment, a company spokeswoman said it was not interested in speaking to us.
—Sue Byrne
What to watch out for on the label
These ingredients on a supplement's label are a tipoff that it may contain the dangerous stimulant DMBA.
AMP citrate
4-amino-2-methylpentane citrate
4-amino methylpentane citrate from pochung tea
Products found to contain DMBA
AMPilean (Lecheek Nutrition)
AMPitropin (Lecheek Nutrition)
Contraband (Iron Forged Nutrition)
Decimate Amplified (Genomyx LLC)
Evol (Genomyx LLC)
Frenzy (Driven Sports)
MD2 Meltdown (Vital Pharmaceuticals)
Oxyfit Xtreme
OxyphenXR AMP'D (Beta Labs)
OxyTHERMPro (deNOVOLABS)
Redline White Heat (Vital Pharmaceuticals)
Synetherm