Cordless outdoor yard gear gets a power makeover
GreenWorks and Worx lead the charge in battery-powered equipment
Published: October 29, 2014 04:45 PM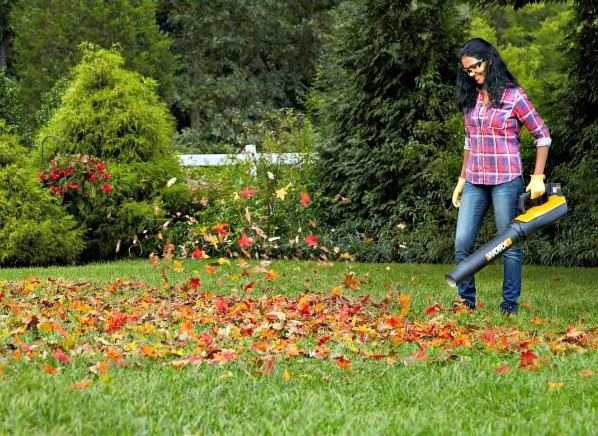 Cordless-electric outdoor power equipment got a bad rap when it was first introduced because some machines didn't measure up. But if you haven't considered cordless equipment for a few years, it's time to take another look. A number of manufacturers—many of them traditional gas-equipment makers—are ramping up their offerings for next year. Here are some details on what Consumer Reports saw at the recent Green Industry and Equipment Expo (GIE+Expo).

Worx 56V MaxLithium
We've tested earlier Worx products, both corded and cordless, with mixed results, and the latest cordless line, powered by 56V, lithium-ion batteries, looks promising. It includes:
Two 19-inch push mowers, the Worx 56V MaxLithium WG771, $500, and Worx WG772, $400, expected out in March. Both use two 56V batteries for full runtime, enough for almost a quarter acre, but you can use just one for a smaller yard. (Each battery takes 90 minutes to charge.) Both can mulch, bag, or side-discharge. The higher-end of the two, the Worx WG771, has caster wheels and a power-level indicator in the upper handle as well as on the battery itself.
A straight-shaft trimmer, the $200 Worx 56V MaxLithium WG191 (also due in March) has a line-feed method with a button you press to advance it—no need to bump or turn the unit off and on to get more line. There's also a thicker, .080-inch line, more common in gas-powered trimmers, and a pivoting head and wheel for edging and reaching under bushes.
The $200 56V Worx MaxLithium WG591 a leaf blower (due next August), which has a large-diameter nozzle and a multi-speed control with a turbo mode for loosening wet leaves.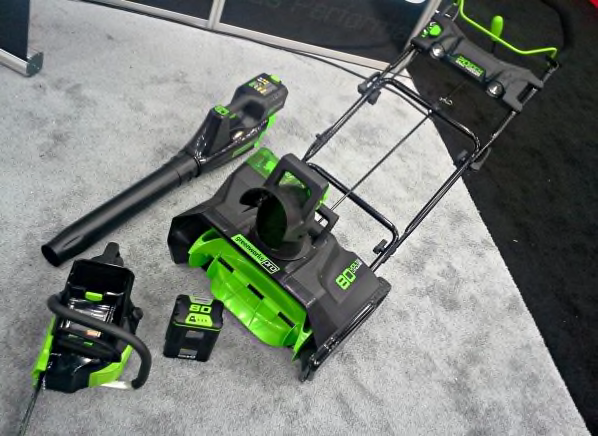 GreenWorks Pro
We caution that more volts, amps, or cubic centimeters doesn't mean more power in outdoor gear. Still, we're eager to see how much oomph an 80V, lithium-ion line from Greenworks offers when it ships in December; prices noted may change. Greenworks calls it GreenWorks Pro a commercial line, and it includes:
The 20-inch GreenWorks DigiPro snow blower, $450, which claims up to 45 minutes of run time, 20-foot discharge, a chute that rotates 180 degrees, and a folding handle for storage.
A GreenWorks DigiPro Jet Blower, $170, a leaf blower claiming up to 70 minutes of runtime, up to 500 cubic-feet-per-minute (CFM) of airflow, and a three-speed selection.
The GreenWorks DigiPro Chainsaw, $230, which GreenWorks says can do more than 150 cuts on a single charge.
A $170 straight-shaft string trimmer and a $400 push mower.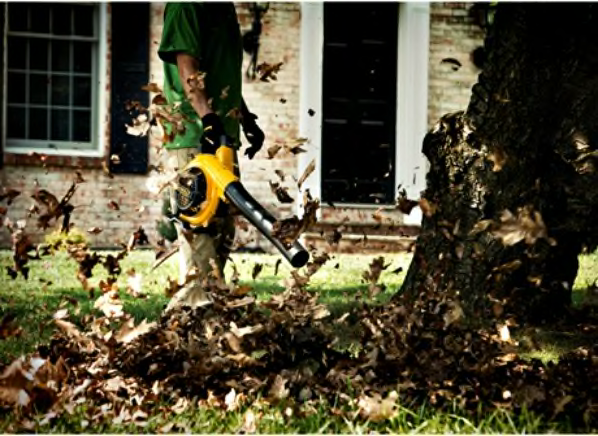 DeWalt 40V MAX
No stranger to cordless tools, DeWalt announced the 40V MAX line, which includes two string trimmers, a leaf blower, and a hedge trimmer, all of which should be available in March, including:
The straight-shaft DeWalt DCST990H1 (6-amp), $300, and DeWalt DCST990M1 (4-amp), $400, string trimmers that offer a dual-line bump head and variable-speed trigger.
The DeWalt DCBL790H1 (6-amp) and DeWalt DCBL790M1 (4-amp), leaf blowers, which will cost between $300 and $400. They offer a variable-speed trigger, a curved tube, and a claimed 400-CFM performance.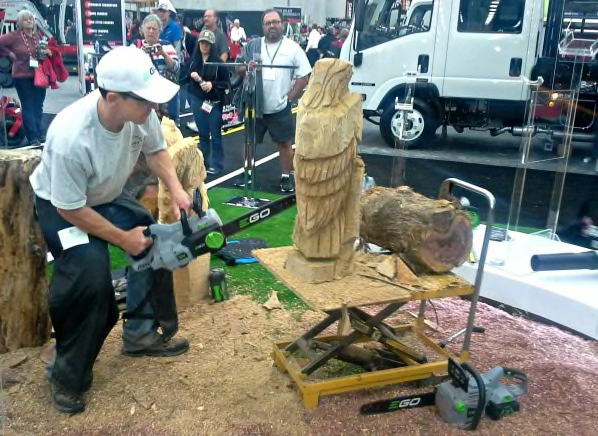 EGO Power+ System
We've already tested the $300 EGO CS1401 chain saw from this line and found it a top performer. The $500 EGO LM2000 push mower, which uses the same 56-volt, lithium-ion battery, was mediocre for cutting but had top-notch handling and is easy to maneuver. Other products in the current line include:
The EGO ST1201 string trimmer, $200, which we have in for testing.
The EGO LB4800 leaf blower, $100 without battery and charger.

You'll find some cordless models already in stores that are typically suitable for light-duty tasks. And if you're considering going green with mowers, string trimmers, leaf blowers, or chain saws, you don't have to look any further for electric gear than our Ratings. Be sure to check our buying guides for these products before heading out to shop.

—Ed Perratore (@EdPerratore on Twitter)