FTC sues AT&T over cellular throttling
The commission claims the telco giant misled millions of customers about 'unlimited' data plans
Published: October 28, 2014 06:30 PM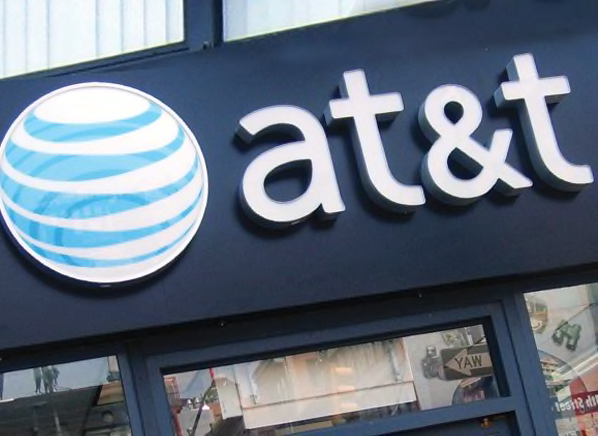 The FTC has sued AT&T Mobility in federal court, claiming that the company misled millions of customers with grandfathered "unlimited" cellular data plans. AT&T stopped offering unlimited plans in 2010, but according to the FTC complaint, the company started throttling customers who held onto unlimited plans in 2011, reducing the overall data speeds by as much as 90 percent when those customers' data usage exceeded a cap set by AT&T.
The FTC says that AT&T failed to adequately disclose the program—a charge that AT&T strenuously denies. In fact, AT&T issued a statement calling the FTC's claims "baseless," adding, "It's baffling as to why the FTC would choose to take this action against a company that, like all major wireless providers, manages its network resources to provide the best possible service to all customers, and does it in a way that is fully transparent and consistent with the law and our contracts." AT&T also argues that it notified all customers of the practice in 2011, noting that it issued a press release at the time. (Read our March 2012 article on AT&T and throttling.)
The FTC claims that AT&T had throttled at least 3.5 million unique customers a total of more than 25 million times, and that throttling kicked in after users had consumed as little as 2GB of data. The AT&T press release from 2011 didn't give a specific data limit when throttling was supposed to kick in—instead it said that customers could expect reduced speeds when their data usage put them "in the top 5 percent of heaviest users in a billing period."
On a call with reporters, FTC Chairwoman Edith Ramirez said that the commission filed the complaint to stop AT&T from deceiving customers and that the FTC was also seeking financial redress for consumers.
Consumers Union has long opposed throttling of all data plans by both cellular providers and residential Internet service providers. "Consumers have been complaining about throttling for years. We're glad the feds are going after companies that are ripping people off. As the FTC said, unlimited means unlimited. If you charge someone for an unlimited data plan and then slow down their speeds, that sounds deceptive to us," Delara Derakhshani, policy counsel for Consumers Union, said in a statement.
—Glenn Derene