New mower features take the pain out of mowing
Innovations promise easier starting, handling, and maintenance
Published: October 24, 2014 03:45 PM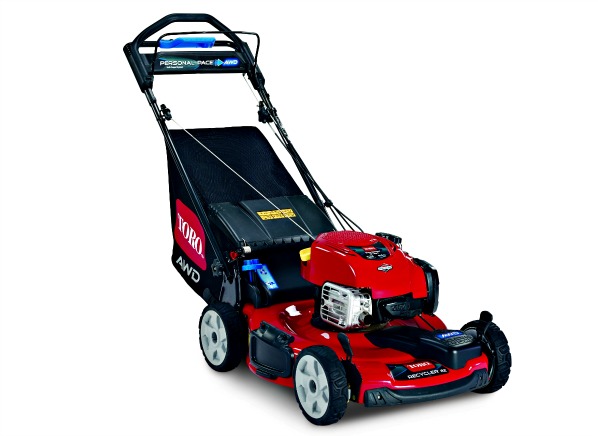 While your lawn may be buried in leaves, the mower pros at Consumer Reports are already looking forward to testing the next batch of machines for the start of the mowing season. To see which ones should be put through our tough turf tests in Florida, we sent a scouting team to the annual Green Industry and Equipment Expo (GIE+Expo) this week in Louisville. We discovered some walk-behind mowers with innovative features that promise to make the job easier. Here are the details.

More AWD mowers. Husqvarna was the most recent manufacturer to offer all-wheel-drive walk-behind mowers, and last year it expanded its line. Craftsman also began to sell similar Husqvarna-made AWD mowers. Now make room for Toro, which will offer AWD mowers of its own next season. One concern we've had about the Husqvarna design is the serpentine belt used to transfer power from the rear wheels to the front. In our experience, such belts take a beating and could need replacement more often. Toro's machines, which use the company's Personal Pace drive system, use two separate belts with straighter paths, and there's a built-in bias toward the rear wheels so that you're not necessarily using the full AWD for slight or brief slopes. Initially, the Recycler All-Wheel Drive 20353 will sell for $400 at Home Depot and Toro dealers.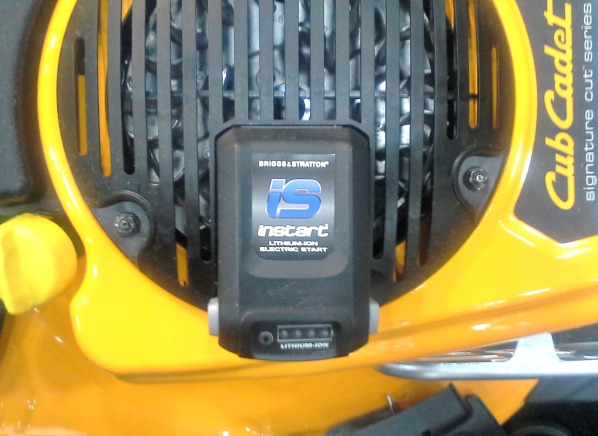 Electric start gets easier. However helpful you probably consider electric start, one flaw in most mowers with this feature is the lead-acid battery, which needs to be charged when it's warm outside—even though you'll need to mow sooner than that. What if you could take the battery indoors and charge it there? InStart, developed by Briggs & Stratton for its 875is engine, offers just that. The lithium-ion battery slides into a bracket on top of the engine and powers up to 75 starts on a full charge, which takes one hour. In too much of a hurry to mow before dinner? Charge it for 10 minutes, and you'll get 20 starts out of it. Engines with InStart will initially appear in MTD-made mowers under the Cub Cadet and Troy-Bilt lines.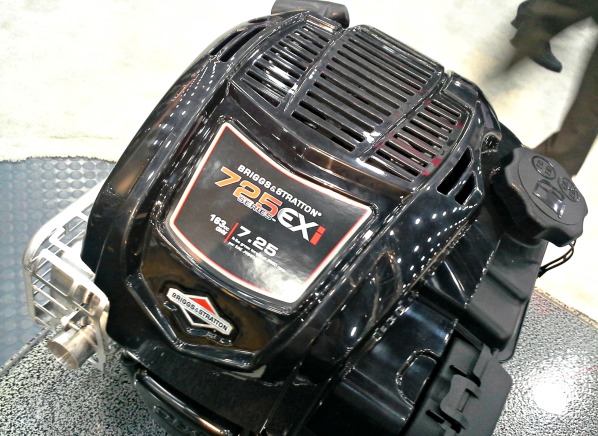 Goodbye, oil changes. Hate having to flip your mower over to drain the oil, only to watch as gas spills out of the tank? Briggs & Stratton engines of the EXi series require occasionally checking the oil, and maybe adding some more. But it will need no oil changes … ever. So if you're the type of mower owner who rarely changes the oil but knows enough to feel guilty about it, you're off the hook. The engine is expected to appear next spring in models from Craftsman, Husqvarna, MTD, and Toro.
We also have some news on lawn tractors that we'll share in the coming week, along with information about other new gear that you'll want to get right now. In the meantime, check out our Ratings for leaf blowers, snow blowers, generators, and mowers.

—Ed Perratore (@EdPerratore on Twitter)