Original Cheerios tops its spinoffs for nutrition
But newer types of Special K are a better choice, Consumer Reports experts find
Published: October 04, 2014 06:00 AM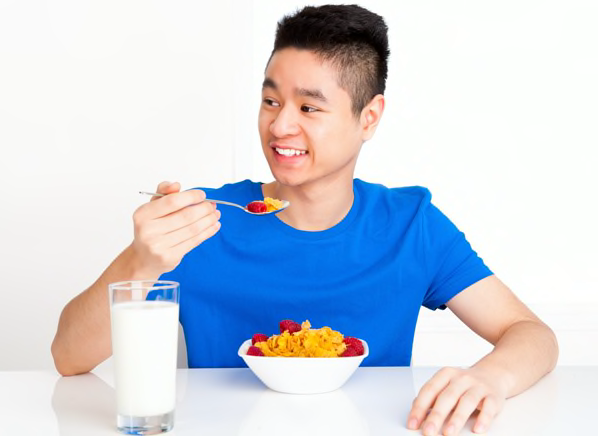 Cheerios and Special K are two cereal brands that carry big, shiny health halos—Cheerios for its "heart healthy" image and Special K for its emphasis on weight loss.
To some extent, these reputations are deserved. Cheerios are made from whole-grain oats and they're a decent source of cholesterol-lowering soluble fiber, and Special K is low in calories and fat. But the healthy status doesn't always apply to the 15 other types of Cheerios and the 11 other varieties of Special K in the cereal aisle. Consumer Reports' food experts evaluated the nutritional quality of all the cereals in each line. Here's our take.
Cheerios

The highest-scoring cereal from this brand, not surprisingly, was the original Toasted Whole Grain Oat, which was rated very good; it's low in sugar (just 1 gram per 1 cup serving), calories (100 per cup), and fat (2 grams per cup). Plus it's a good source of fiber (3 grams).
At the bottom of our Ratings was Cheerios Protein Oats & Honey, one of the latest offerings. It has 210 calories and 17 grams of sugar per 1¼ cup serving. (There are seven different sources of sugar in the ingredients list.) That's more calories and sugar than any other Cheerios variety—and about twice what you get in a cup of Chocolate Cheerios or Honey Nut Cheerios.
But doesn't the extra protein compensate for the extra calories and sugar? Not really. The cereal has just 7 grams of protein (from added lentils and soy protein) before you add the milk. An 8-ounce serving of plain Greek yogurt gives you about 20 grams of protein, and two large scrambled eggs contain about 12 grams.
If you're a Cheerios fan who wants to pump up the protein at breakfast, consider doubling the package serving size of original Cheerios. That will give you 6 grams of protein and 6 grams of fiber for 200 calories and just 2 grams of sugar.
Special K
Original Special K isn't so "special" from a nutritional standpoint. It received a fair rating and the lowest nutritional score of the 55 cereals we looked at, mostly because it has 0 grams of fiber and its fairly high in sodium for a cereal, 220 milligrams.
A few of the newer varieties in the line did better. Special K Multi-Grain has 110 calories, 3 grams of fiber, and 6 grams of sugars per serving and contains no fat. Red Berries had more sugar (9 grams) but the fiber and calories were the same as in the Multi-Grain.
The Protein variety was a better choice, too. Like the original, it has 120 calories per serving. But soy protein isolate bumps the protein content to 10 grams, from 6, and it has 3 grams of fiber. The sugar content is more than doubled, though—4 grams in the original compared with 9 grams in the Protein version. Fruit & Yogurt has the most sugar of any of the cereals in this line: 10 grams.
—Linda Greene