The dangers of antibiotic overuse you should worry about
Your doctor is worried—and you should be too
Published: October 23, 2014 11:45 AM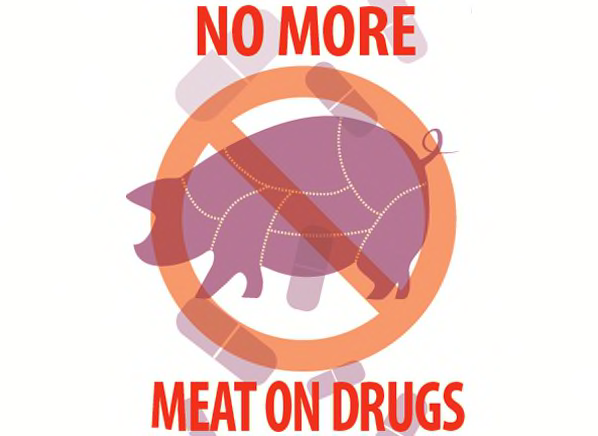 More than 95 percent of the 500 physicians surveyed in a new Consumer Reports National Research Center poll are concerned about the growing problem of antibiotic-resistant infections. Over the previous 12 months, 85 percent of them treated a patient with a suspected or confirmed case of such an infection; 35 percent of those said their patient suffered significant complications or died as a result.
The majority of doctors are taking steps to reduce the risks by encouraging patients to always finish their antibiotic prescriptions (86 percent), not using broad-spectrum antibiotics whenever possible (72 percent), and refusing to give antibiotics to patients when they aren't medically necessary (such as for viral infections), even when patients ask for them (81 percent).
But there's one aspect of this growing health threat that physicians can't control: the meat and poultry industries' practice of using antibiotics on healthy animals for growth promotion and disease prevention. More than 90 percent of the doctors surveyed are troubled by those practices. About 80 percent of all antibiotics sold in the U.S. are used on animals, and their misuse is making these medications less effective for treating disease in people. According to an October 2014 report from the Food and Drug Administration, antibiotic use in livestock increased 16 percent between 2009 and 2012.
"This poll underscores how important it is to preserve the effectiveness of antibiotics," said Jean Halloran, director of Food Policy Initiatives at Consumers Union, the policy and advocacy arm of Consumer Reports. "We're calling on supermarket chains—which have huge leverage with meat producers—to help end the overuse of antibiotics in livestock."
As part of that effort, Consumers Union delivered a letter signed by more than 2,000 medical professionals to Trader Joe's headquarters in California, asking the grocery chain to lead the way in taking a stand for public health by selling only meat from animals raised without the routine use of antibiotics. A full-page ad (below) appears in today's Los Angeles Times encouraging consumers to join the effort. You can get involved by calling Trader Joe's and saying "no more meat on drugs" at 800-221-2063.
—Trisha Calvo