These 'herbal' sex supplements really work!
But they may also cause some nasty side effects
Published: October 31, 2014 06:30 PM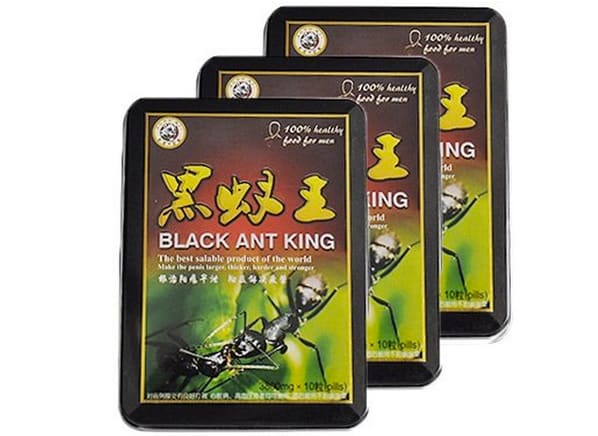 Gulp down some ULTRAsize tabs or swallow a few capsules of Herbal Stud and you really might be able to push it "longer," "stronger," and "harder," as their sex supplement ads proclaim. But beware: Even though these "miraculous" sexual performance pills have the words "herbal" or "100% natural" splashed across the packaging, there's a good chance that they are anything but.
That's the takeaway from an extensive study of 150 sex enhancement supplements for both men and women that make that claim—61 percent of which turned out to contain a host of prescription drugs, experimental drugs, never-before tested "designer" drugs, and over-the-counter drugs. Sure, that hidden dose of pharmaceutical help might get the deed done, but it could also lead to a litany of nasty side effects, such as chest pain, irregular heartbeat, swelling of your hands, ankles, or feet, or a sudden loss of vision.

Curious to know why these "natural" remedies were scoring such high customer ratings online when there was little or no evidence that they should have any effect at all, Myriam Malet-Martino, Ph.D., a professor of chemistry at Université Paul Sabatier of Toulouse in France, went shopping. She purchased supplements such as Beauty Angel, Cafesexpresso, Gold Max for Women, Magic Sex, Super Lover, and Sex Bull from online vendors and in health shops around town. Then she set to work analyzing them for drugs and chemicals known to combat erectile dysfunction.
What she found was astounding: 27 percent contained Food and Drug Administration-approved prescription drugs—even though they were claiming to be herbal or natural. Thirty-four percent contained versions of these drugs that had been tweaked, making them into new, untested "designer drugs." And many contained mixtures of all of the above.
No wonder consumers were getting so lucky. "Let's say you have a blend of herbs that is probably not very effective," says Martino, whose study appeared in the Journal of Pharmaceutical and Biomedical Analysis. "If you add a drug it becomes effective." Interestingly, many of the spiked supplements contained amounts that were near the recommended doses, indicating that the makers had done their research. "These people know very well what they are doing when they manufacture these dietary supplements," Martino says. "And they know that if it is effective their sales will be very good."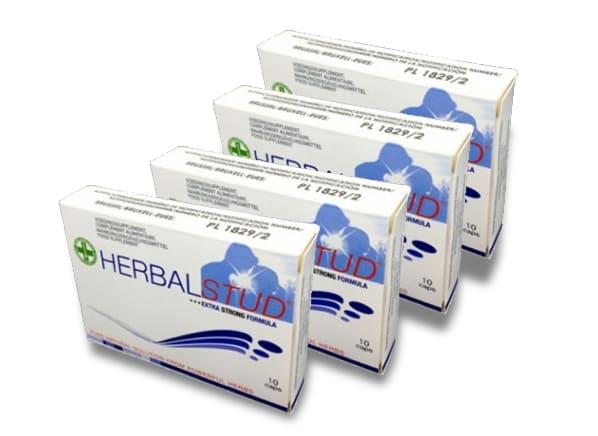 But while a therapeutic dose of Viagra hidden in a pill might make your dream night, you could wake up in a nightmare later on. Among other problems, Martino and her team found that dosages were all over the map, some far higher than recommended.
Considering taking some Herbal Men? Hidden in those innocuous-sounding, quick-fix pills, Martino found 41 mg of the medicine vardenafil (sold under the brand name Levitra)—more than double the recommended daily dose. Think King Wolf sounds more exciting? According to Martino, you could be downing 189 mg of sildenafil, aka Viagra, which is normally prescribed in 50 mg doses up to a maximum of 100 mg, but no higher.
"This is really dangerous. Drugs by definition can be dangerous, and with too high a level you can have side effects," says Martino, adding that because these products are marked 100 percent natural, "people are not aware that they are taking a prescription drug."
And then there's the problem of drug interactions that can be life threatening. If, for example, a man on heart medication puts himself on Black Ant King, (which purports to be "natural" but Martino found to contain a 118 mg megadose of sildenafil), he could experience some serious side effects including a precipitous drop in blood pressure. And some supplements were found to include a combination of prescription drugs plus other additives including steroids and painkillers.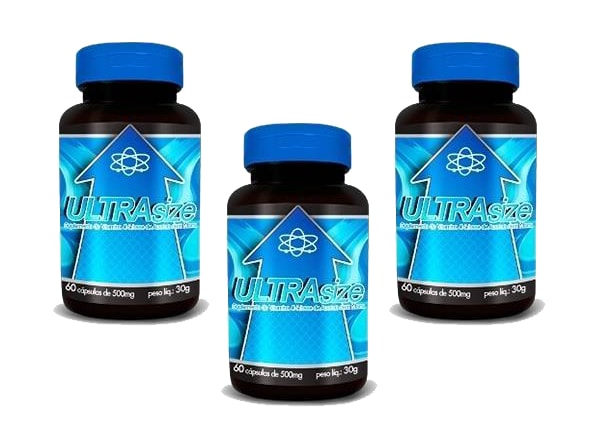 And the presence of untested analogs, or cousins, of prescription drugs could be even more disturbing. "It's beyond belief," says tainted supplement expert and Harvard professor Pieter Cohen, M.D. "Someone could take something that they think is a natural herbal remedy and they might be taking two new drugs never tested in humans."
One reason these rogue supplement manufacturers are tweaking the molecules is to evade detection, but Cohen says this is risky business. "One of these analogs might have a surprising side effect that we might not know for years. As you keep on playing with the chemical structure, you could eventually invent a new drug that's particularly dangerous. More dangerous than the parent drug."
This has happened before with the weight loss drug fenfluramine. Wiley manufacturers continued to make slight adjustments to the chemical structure and finally created a version that caused liver failure and led to deaths.
The bottom line, says Cohen, is that "if you're taking a sexual enhancement supplement that is working, you should stop immediately. You are putting your health at risk."
—Lauren Cooper