Volkswagen eGolf proves smooth, quiet, and quick
Battery-electric power propels one of the nicest Golf's we've driven
Published: October 04, 2014 01:00 PM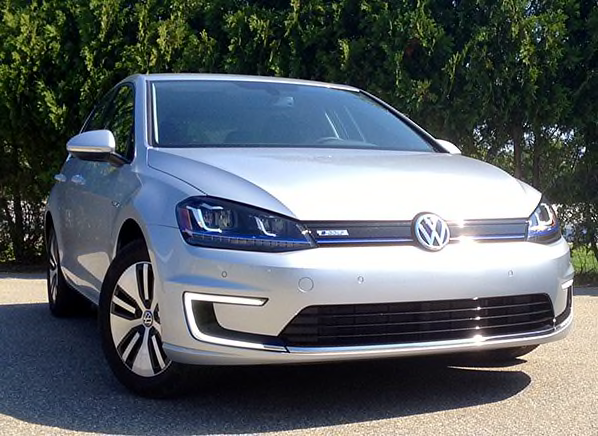 Overseas, Volkswagen has long chased extreme fuel economy. The German automaker has created such miserly models as the limited-production XL1 two-seater and legions of more-conventional, tiny Polo hatchbacks. Beyond the thrifty turbodiesels found in the Golf, Jetta, and Passat, other green efforts have not made it to the United States—until now. The eGolf, based on VW's newly updated 2015 Golf, is the automaker's first petroleum-free car to reach North America.
The new Golf platform was designed from the outset to fit practically any power source VW engineers could come up with, including gas, electric, diesel, and hybrid. That pays big dividends compared with many other converted electric cars we've driven: The eGolf's 700-pound, 24.2-kWh lithium ion battery pack fits flat under the floor, and doesn't impinge on cargo or passenger space.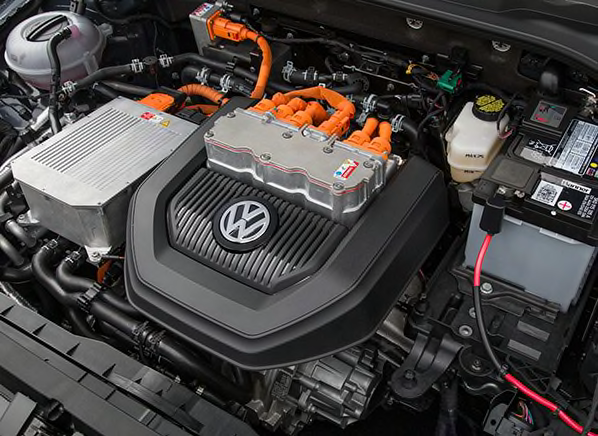 We had a chance to borrow an eGolf from Volkswagen for a fee and found that it's the smoothest, quietest version of the Golf we've driven. That's no surprise, with the instant power delivery and silent torque of an electric motor. With 115 hp and a healthy 194 lb.-ft. of torque, the eGolf feels quick.
Like most other battery-powered cars, the eGolf is rated at "70 to 90" miles of range. It also has the latest 7-kW charger on board that can replenish the battery in about 3.5 hours on an appropriate 240-volt wall charger. Volkswagen also offers DC fast charging, using an SAE Combo connector. Based on initial drives, we got almost four miles per kWh, which would make it one of the most efficient electric cars we've driven. (We don't formally measure the performance or efficiency of cars that we haven't bought.) EPA MPGe estimates have not yet been released.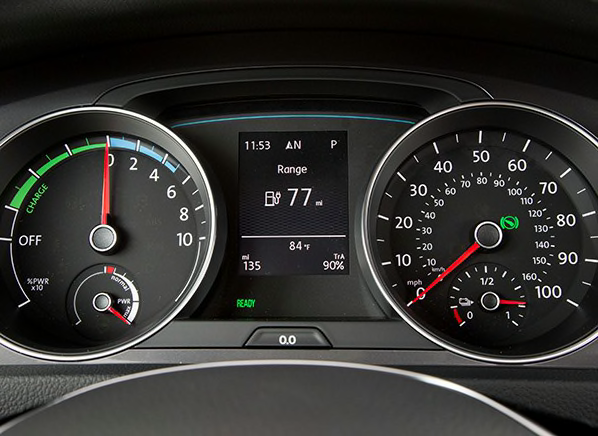 Like many of the latest electric cars, the eGolf has various modes to extend its range. For example, basic Eco mode slows throttle response, while Eco Plus mode goes a step further to limit top speed to 60 mph. Sliding the shifter into "B" mode increases brake regeneration to recapture more energy and allows experienced EV drivers to engage in "one pedal driving." Lifting off the accelerator will bring the car nearly to a complete stop. In standard "D" mode, the car coasts farther and faster than gas cars we're used to.
If all that sounds like cause for celebration, the price is more sobering: $35,000, before the $7,500 tax incentive. That is spot-on the price for the Ford Focus EV, but $5,000 more than a loaded GTI. VW will offer leases for $299 a month. The eGolf will go on sale in limited markets in November and will roll out nationwide in early 2015.
—Eric Evarts