2015 Honda CR-V new powertrain, safety features, and diabolical infotainment system
New powertrain, safety features, and diabolical infotainment system
Last updated: January 08, 2015 03:00 PM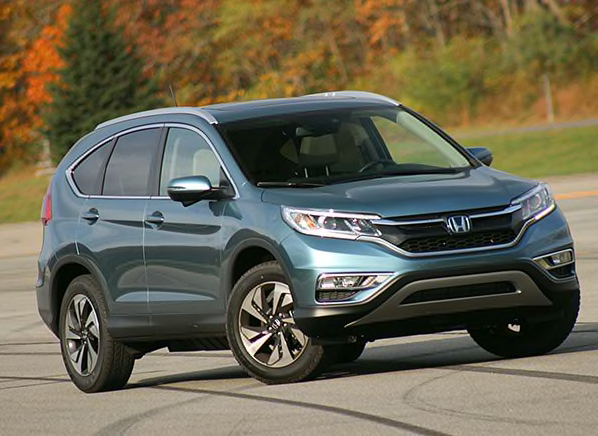 There are good reasons Honda sells a lot of CR-Vs: The compact SUV category is white hot, and the popular CR-V checks the main boxes most buyers are looking for in terms of affordability, functionality, and reliability. But ever-changing competition has pressed Honda to make several notable midcycle updates to its popular sport utility and most will be well-appreciated by buyers.
As is typical of a freshening, the CR-V gains an updated front and rear appearance, along with new wheels and various trim bits. But the makeover also includes a raft of new electronic safety features, interior upgrades, and most significantly—a new 185-hp, 2.4-liter four-cylinder engine matched with the CR-V's first continuously variable transmission.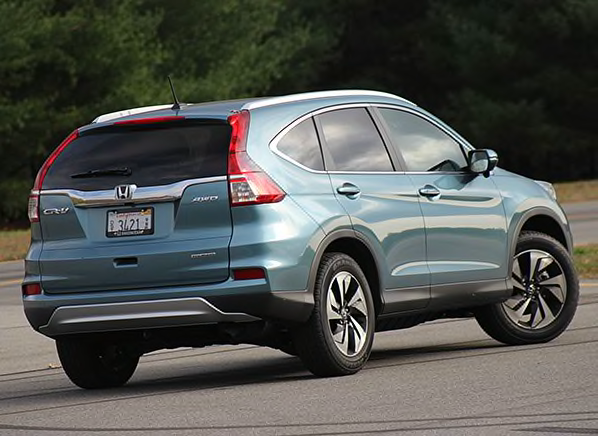 Aimed at increased fuel economy and refinement, Honda is claiming the new powertrain is good for 28 mpg overall in AWD versions. We can tell you that the CVT works well in normal driving. Honda has done a commendable job of masking the engine revving and rubber-band feel of some CVTs. If anything, this CVT does the opposite; it is so determined to keep revs down for fuel economy that the SUV can be sluggish at times.
A new top-level Touring trim adds more upscale features, such as a power liftgate and driver's memory seat. The Touring trim also includes 18-inch wheels and tires, which make for a slightly stiffer ride than the last CR-V we tested.
On the safety front, the optional suite of electronic aids includes forward-collision warning and autonomous braking, lane-departure warning, and lane keep assist, and adaptive cruise control, features not normally seen in this class and available only on the Touring trim.
The safety advancements make the newfangled infotainment system on our borrowed CR-V seem all the more curious. Honda infotainment systems have become increasingly complex in recent years, growing more frustrating and distracting to use. The one in our borrowed CR-V is the worst yet. Not only are there no knobs, but the onscreen and hard buttons are confoundingly small and hard to use. It's as if Honda benchmarked a 20-year-old aftermarket unit for the design. You may appreciate those electronic lifesavers even if you merely change the audio source or try to program a preset radio station while driving.
Beyond the confounding infotainment system, there's nothing surprising about the updated CR-V and that's probably a good thing. The added safety features and promised fuel economy improvement are welcomed. The CR-V remains a friendly little sport/utility that is pleasant to drive. Just figure out what you want to listen to before you leave the driveway.
—Jim Travers