3 questions to ask your insurance agent
Protect your assets and improve your finances with these crucial queries
Published: November 10, 2014 05:15 PM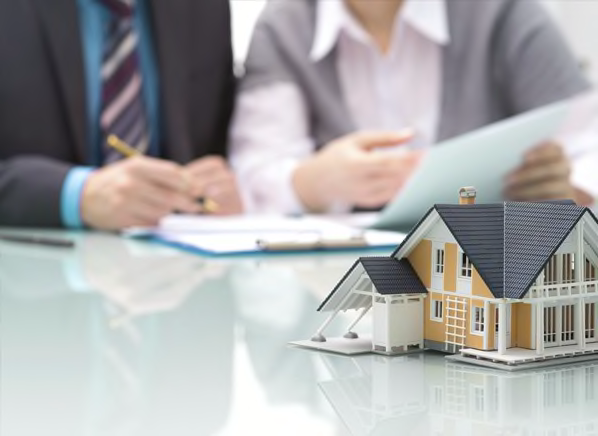 When do you need to review your insurance coverage? As often as once a year. As you acquire, improve, or sell property, as your family size grows and shrinks, as your financial situation changes—all of those life situations can prompt a need for more or less insurance.
It's a good opportunity to take stock, and refamiliarize yourself with your coverage. A recent survey from Independent Insurance Agents & Brokers of America found that more than 60 percent of respondents were either not familiar or only somewhat familiar with the details of their homeowners insurance policies, and 40 percent said they weren't confident that their coverage was appropriate and adequate for their needs. That's a lot of anxiety to have about what for most people is their largest asset.
Here are three key questions to ask of your insurance agent or the representatives of the companies that cover you.
Am I still adequately covered by my home­owners insurance?
Flood maps may have shifted and weather patterns evolved since you last updated your insurance. You've probably made home improvements that you'd want to see compensated in the event of damage. "You should go over your policy whenever it is up for renewal," which means annually, said Jeanne Salvatore, spokeswoman for the Insurance Information Institute. Similarly, any major lifestyle change, such as getting married, adding a new room to the house, purchasing new furniture, or having an elderly parent move in—"all that should trigger a call," Salvatore said. Basically, you need enough insurance to rebuild your home if it's destroyed or made unlivable, to replace or repurchase your personal possessions, to provide adequate living expenses until you can move back in, and to protect your assets in the event that an accident happens in your home and you're sued.
What nasty surprises might come back to bite me?
Not having some specialty coverage could cost you dearly. For example, most homeowners' policies cover damage from rain and wind in a hurricane, but as many unhappy survivors of Superstorm Sandy discovered, they don't reimburse you for flood damage, which you have to buy separately. Earthquake damage is also covered separately or as an endorsement to your current home­owners policy.
Another area in which homeowners insurance might come up short is liability protection. An umbrella policy, as the name suggests, extends further protection from lawsuits resulting from an injury in your home or on your property (that includes your vacation home, car, and boat). "An additional $1 million of coverage costs between $150 and $200 per year, whereas if someone sues you and you lose, you have to empty your bank account to pay the damage," said Steven Spiro, principal of the Excelsior Group, an insurance agency in Valley Stream, N.Y.
Is there a type of coverage I'm overlooking?
About two-thirds of Americans lack disability insurance, despite a survey finding that more than three-quarters said they would suffer great or moderate financial hardship if they didn't work for three months because of injury or illness. Social Security disability benefits only cover total disability that has lasted or is expected to last at least a year; they do not apply to partial or short-term disability. "If you have others who ­depend on your income, disability insurance makes the difference between survival and despair," Steven Weisbart, chief economist for the Insurance Information Institute, said.