Is it safe to use teeth-whitening mouthwash? What to try instead.
Maybe. Here's what you might want to try instead.
Published: November 18, 2014 05:00 PM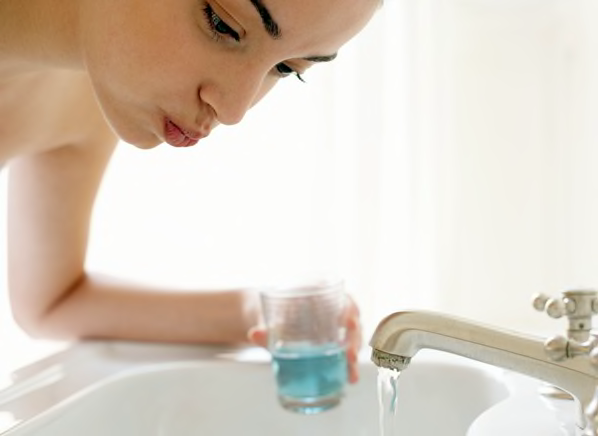 Q. Is it safe to use teeth-whitening mouthwash every day?
A. Hydrogen-peroxide levels in those products are too low to harm gums or oral tissue. But many rinses and whitening products may increase tooth sensitivity. And those with alcohol can cause mouth dryness or irritation, says Gigi Meinecke, D.M.D., a clinical instructor at the University of Maryland School of Dentistry.
Also, mouthwash alone has only modest whitening results: In a recent 45-day study, researchers found "some degree of whitening" after dunking yellowed teeth in teeth-whitening mouthwashes twice a day for 1 minute, then rinsing with water. If a product irritates your mouth, try whitening strips and a whitening fluoride toothpaste instead.
Respondents to Consumer Reports' 2012 survey who bleached their teeth at home using a tray made by their dentist were more satisfied than those who had their teeth whitened in a dentist's office. Readers paid an average of about $260 for a custom tray and spent an average of about $250 for an ultraviolet in-office whitening treatment. Over-the-counter whitening kits cost considerably less. Our tests found that whitening strips produce the best results. But make sure you don't overdo it.
Check our toothbrush buying guide.