Sport/cute smackdown: Honda HR-V vs. Mazda CX-3
These could be compact SUVs you've been waiting for
Published: November 20, 2014 03:00 PM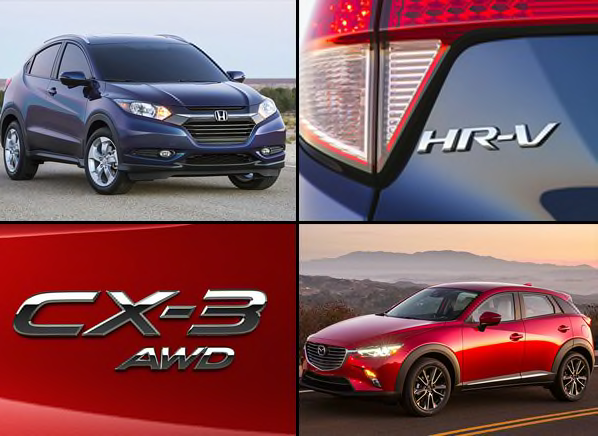 Car shoppers intrigued by small-but-smart packaging, economical engines, and a low price of entry will have two new options arriving in spring 2015: The Honda HR-V and Mazda CX-3. Called compact SUVs by their makers, in reality, these vehicles are more like tall hatchbacks. They are stretched slightly from subcompact car donor platforms, with slightly more ground clearance and higher ride heights.
Unveiled at the LA Auto Show, the HR-V and CX-3 will both be available with all-wheel drive, and they will be priced around $20,000.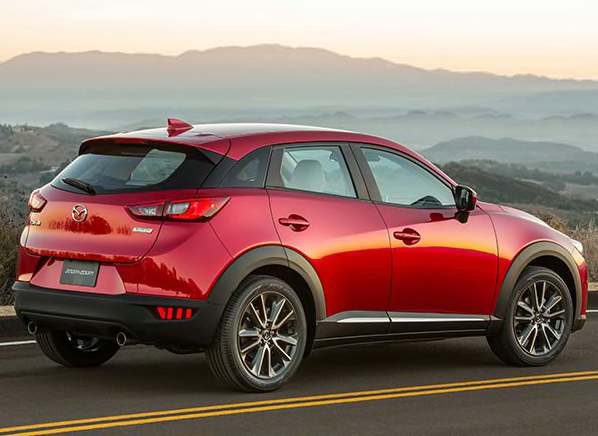 Size: The CX-3 is the lead vehicle for the next-generation Mazda2 platform, but should have a wider track, several more inches of wheelbase (101.2 inches) and as much as a foot more overall length (168.3 inches). The HR-V borrows from the Honda Fit platform, and will carry a 102.1-inch wheelbase and 169.1-inch overall length.
Packaging people: Neither one has second-row seats that will make you many friends. The Honda's second row has slightly better knee and foot room than the Mazda. However, the Honda's cramped head room will cause anyone taller than 5-foot-10 to slouch in their seat.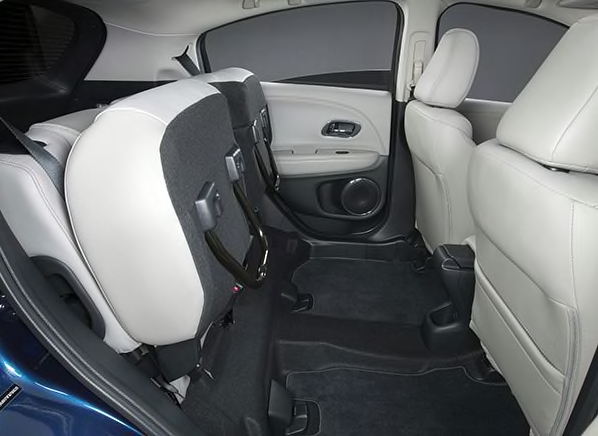 Packaging stuff: Both the Honda and Mazda have fold-flat rear seats, even though the Mazda seats are "almost" fold flat, as the second-row seats carry a slight inclined angle when folded. Here the Honda wins big, with the seats folding vertically or completely flat leaving plenty of cargo space.
Exterior styling: The Mazda looks swoopy and fast, with a surprisingly long hood line for such a small vehicle. It has clear design lineage to the impressive CX-5. The Honda is more upright, with its creased sheet metal giving it a robotic expression.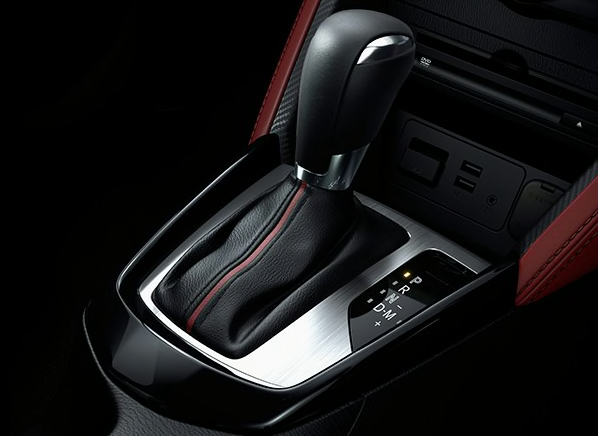 Performance: North American CX-3s will only be offered with a 155-hp, 2.0-liter four-cylinder engine mated to a six-speed automatic transmission. On paper, the HR-V engine falls short, since it's just a 138-hp, 1.8-liter four-cylinder. It does provide a choice of a continuously variable transmission (CVT) or a six-speed manual, available in front-drive form only. Neither automaker would provide fuel economy or acceleration estimates.
Interior styling: Inside, the CX-3 doesn't feel like an entry-level crossover. The plastics and fabrics are of a high grade and rewarding to the touch. The styling of the gauges, knobs, and buttons are a distinguishing blend of high-tech and Steampunk. The Honda plastics are a bit more, well, plasticky. The gauge cluster styling is futuristic in appearance.
Verdict: Either would be a compelling choice in an emerging segment, currently defined by the lackluster Nissan Juke and soon to be joined by the Chevrolet Trax, this spring.
Mazda executives claim that the CX-3 will be the most dynamically exciting vehicle in the segment, while Honda suits are saying the HR-V will be fun and fuel efficient. We'll reserve judgment on those boasts until we have them in the Consumer Reports test fleet. For now, it appears car shoppers are the winners, with two viable new models from which to choose.

—Mark Rechtin