Don't let holiday stress keep you up at night
If insomnia strikes, try these simple measures before you turn to meds
Published: December 17, 2014 06:30 PM
The holidays can bring much joy and cheer, but the hustle and bustle of the season can also bring some stress… and with it, difficulty falling asleep, or insomnia. If it happens to you, it can be tempting to automatically reach for a medication like zolpidem (Ambien and generic), but improving your sleep routine is a safer, more effective way to help you get your zzz's.
First step: Turn off the screens—computers, smartphones, TVs—while in bed, and ideally an hour or two before you plan on going to sleep. Stop working or doing any stressful activities 2-hours before bedtime. Late-night workouts, drinking caffeinated beverages, smoking, late meals, and even alcohol too close to bedtime can also keep you awake. If you do any of these, be sure to do them earlier in the evening. Keep your bedroom quiet and dark.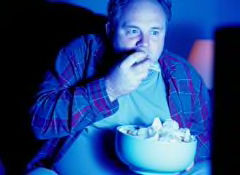 Trying to battle insomnia without drugs is especially helpful for people with chronic insomnia. Studies show that doctors who have prescribed working with a sleep therapist to change a person's sleep habits (also known as cognitive behavioral therapy or CBT) can help 70 to 80 percent of people. And doing so appears to be at least as effective as sleeping pills. In a few studies, a combination of the two has helped people the most.
Should you work with a sleep therapist, you might be directed to get up at the same time every day. Or you might have your actual time in bed restricted while you "relearn" to associate being in bed with sleep. You might also learn relaxation techniques and mental tricks to help you get to sleep or to remove anxiety about having insomnia.
In fact, these methods have proven successful enough that, just in time for the holidays, the American Academy of Sleep Medicine announced that it recommends doctors skip medications as the sole insomnia treatment when possible in their new Choosing Wisely list of Five Things Physicians and Patients Should Question. Instead, the new initiative urges physicians to reserve prescription sleep drugs like Ambien and Lunesta as part of an overall insomnia treatment that should also include CBT.
If you and your doctor decide that part of your treatment is to include a prescription sleeping pill, our Best Buy Drugs analysis recommends generic zolpidem as a Best Buy. This is the less expensive, generic version of the drug Ambien. Seven pills cost $16 to $17, depending on the dose and where you buy them. But beware: Zolpidem, like other insomnia medications, can cause side effects including daytime sleepiness, dizziness, unsteadiness, and could actually worsen your insomnia. Sleep-walking, sleep-driving, sleep-eating, memory lapses, and hallucinations have also been reported. The risk of developing a dependency on the drugs is also a problem. People who are age 55 or older should be cautious about taking any sleeping pills because they are at higher risk for all the side effects from these medicines.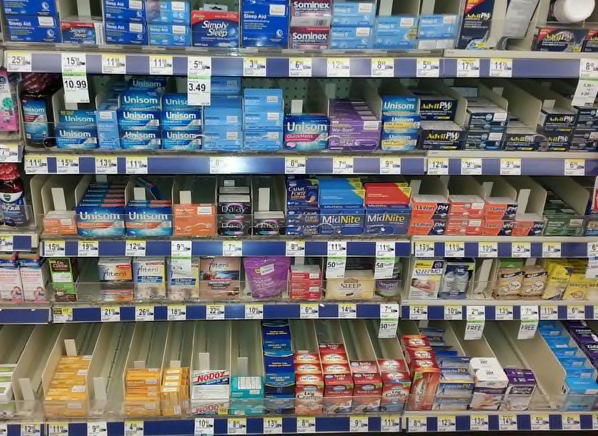 Meanwhile, if your insomnia has lasted a night or two, you could consider nonprescription drugs containing an old-school antihistamine that can cause drowsiness as a side effect. For example, diphenhydramine (the active ingredient in Benadryl, but also sold as a sleep aid under the brand names Nytol and Sominex and as a generic) or doxylamine (Unisom and generic)—might help you get some rest. But don't use them for more than a couple of nights because they can cause next-day drowsiness, confusion, constipation, dry mouth, and urinary retention. And, like with all sleeping pills, they should never be taken with alcohol, so skip these drugs if you've tried soothing your stress with a glass of spiked eggnog.
Why it's not safe to take drugs like Unisom long term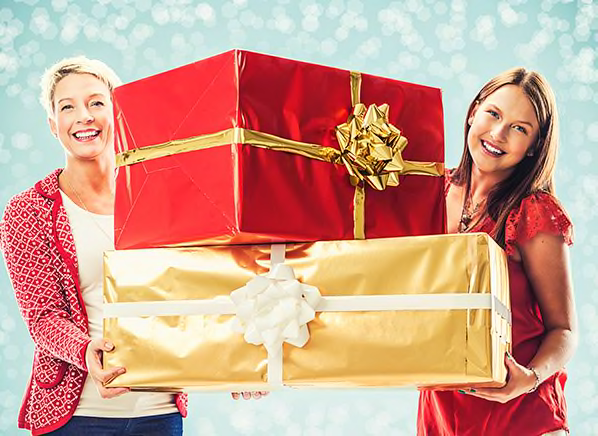 More holiday gift ideas and tips
Editor's Note:
This article and related materials are made possible by a grant from the state Attorney General Consumer and Prescriber Education Grant Program, which is funded by the multistate settlement of consumer-fraud claims regarding the marketing of the prescription drug Neurontin (gabapentin).