Top computer and tablet trends at CES 2015
Larger convertibles, more 4K, and cheaper tablets on the horizon
Published: December 31, 2014 01:30 PM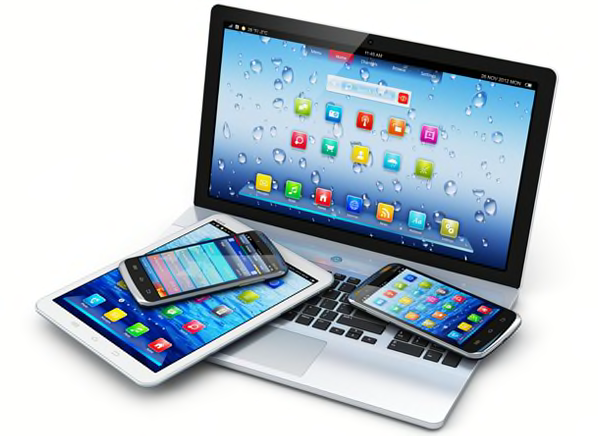 The Consumer Electronics Show is coming up next week in Las Vegas. We'll find out then exactly what new computers and tablets 2015 holds in store. But in the meantime, our advanced reporting has given us a good sense of what to look for.
1. Low-cost tablets
Apple, Samsung, and Amazon all introduced new tablets earlier this year, as did many other manufacturers. But there's always room for more, and plenty of tablet makers will be looking to compete with Amazon and its Fire HD 6, which starts at $100. We haven't recommended any tablets at that low a price yet, but inexpensive models are improving. We will see just how much better they can get soon.
2. 4K computers
Apple took a big lead in the super-high-resolution game this fall when it launched its 5K iMac, a computer geared mostly toward graphics and video pros. Mainstream users are more likely to turn to 4K displays, which have all the pixels the average consumer needs. 4K ultra high-def TVs are quickly making their way into homes as their prices drop, and we wouldn't be surprised to see computers follow suit. There are already plenty of stand-alone 4K computer monitors. 4K all-in-one models shouldn't be far behind. And with 4K content becoming more plentiful, all those pixels won't go to waste.
3. Curved computer monitors
There are already a few of these available from companies including Samsung and LG. Samsung's curved monitor is moderately priced at $430, but the LG model is geared toward professionals and costs $1,300. With manufacturers claiming that curved monitors provide a more immersive experience for gamers, expect to see additional introductions. Prices should drop as more models become available.
4. Larger convertibles
Tablets used to be small (with 10-inch screens at most) and super portable. But Microsoft pushed the limits with its 12-inch Surface Pro 3. Then Toshiba went even further with its 15.6-inch Satellite convertible. It's not likely that convertibles will get much larger than that, but there will be more to choose from in this size range. Let's hope they're lighter than that Toshiba's 4.8 pounds.
Check back next week for all our CES reports.
—Donna Tapellini