Ford Sync 3 touchscreen pulls plug on MyFord Touch Saga
Ford's new infotainment system promises simpler interface, faster response
Published: December 11, 2014 01:00 PM
Ford's introduction today of their new Sync 3 infotainment system writes the end of the MyFord Touch saga. To say that the innovative MyFord Touch was a mixed blessing for Ford would be an understatement. Introduced in 2011, this high-tech, showroom-friendly system could handle mobile media and phone needs in clever ways, helping usher in the infotainment era. Further, Sync voice commands brought hands-free technology to the mass market.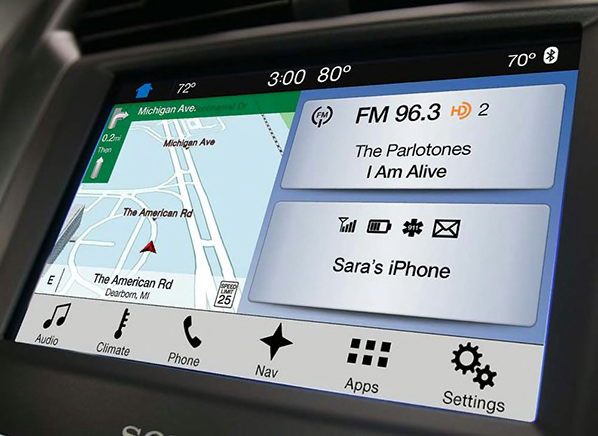 But overall, the system's problems outweighed the good. Early versions were full of bugs, bringing down Ford's corporate reliability in our Rankings. Although the system's overall reliability has improved, as seen in our latest subscriber reliability survey, our recent test cars still suffer intermittent glitches, including slow response. The interface leaves a lot to be desired, with tiny fonts and tightly packed buttons. Finding the function you want can take some hunting.
Now MyFord Touch—and that name's baggage—is going away, replaced by Sync 3. Ford's rebranding leverages the general goodwill surrounding the Sync voice command system. Many people, even journalists, confused the Sync voice command part with the entire system anyway. This just simplifies things.
It isn't just the name that's been simplified. Press photos and a video show simple screens with large fonts and big on-screen buttons. Each screen has fewer options—a particularly big change for Ford's cluttered navigation system. Ford already has been moving back to good old knobs and buttons for climate and basic audio functions, stepping away from finicky touch-sensitive capacitive flush buttons.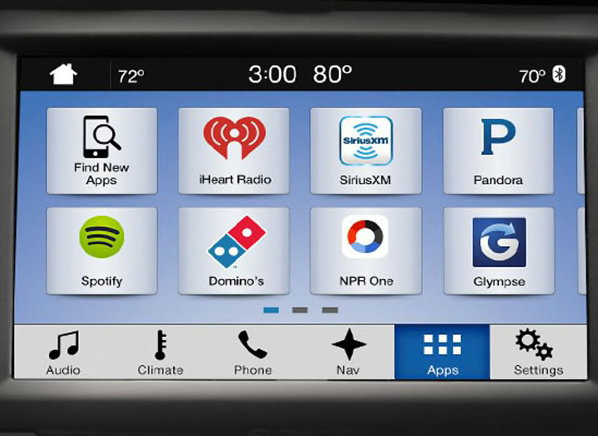 Promised improvements go beyond the interface. Moving to the QNX operating system, found in many rival infotainment systems, brings the hope of improved reliability over MyFord Touch's Microsoft-based system. Ford also claims that the new hardware and software greatly speeds up system reaction time, a common complaint with all touchscreen systems. The screen adds gesture-based swiping and pinching movements, much like a phone or tablet.
Capability has increased, too. MyFord Touch was an early innovator, but it had fallen behind a bit in this ever-changing field. AppLink promises simple integration with smartphone apps like Spotify and Pandora. iPhone users who prefer Siri to Sync voice commands can use Siri EyesFree. Updates can be done using WiFi. Not only does that save a possible trip to the dealer to fix issues, it potentially helps keep the system relevant with changing technology, years after you bought your car.
Ford says this system will debut in 2016, but the exact timing of the rollout and affected models is yet unknown. Sync 3 looks like a big improvement, but it's hard to say how easy it is to use without trying it when driving. We'll let you know what we think when we get a chance to use it behind the wheel.
—Tom Mutchler